Fund your Future
We take great pride in offering a Superior, yet affordable, education that prepares you for a successful future. At UW-Superior, we offer one of the lowest tuition rates for four-year colleges in the region and a variety of ways to fund your tuition and fees.

79%
of students receive some
form of financial aid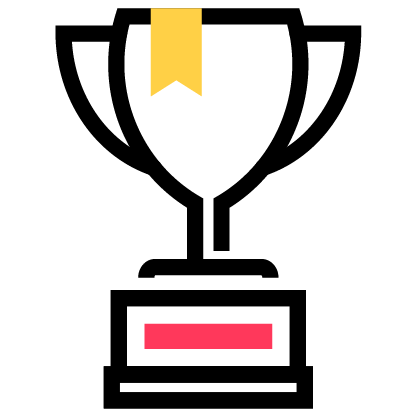 $300,000
in scholarships for new,
incoming students each year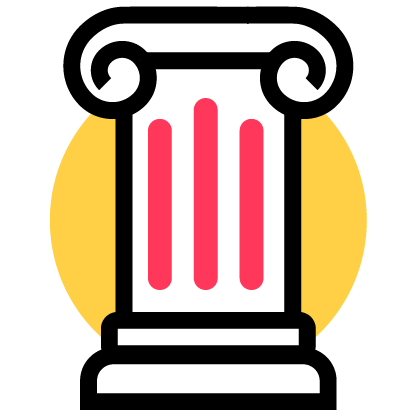 10
full-tuition scholarships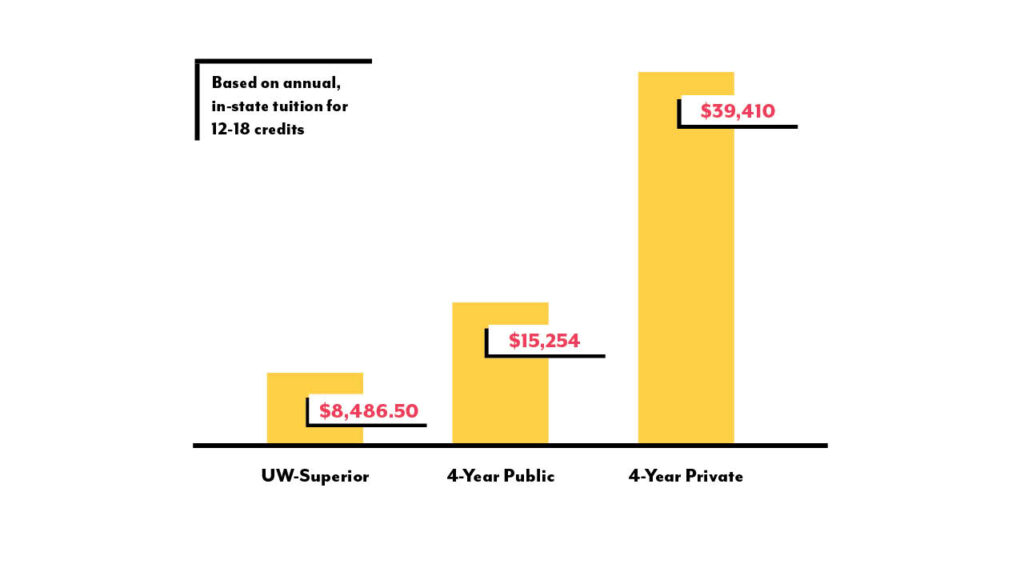 ---
Invest in your Future
Each financial situation is unique. Learn the various ways UW-Superior can help you invest in your future and fund your education.
Affordable Tuition and Fees
A quality education doesn't have to break the bank. Set yourself up for financial success with our affordable tuition and fees.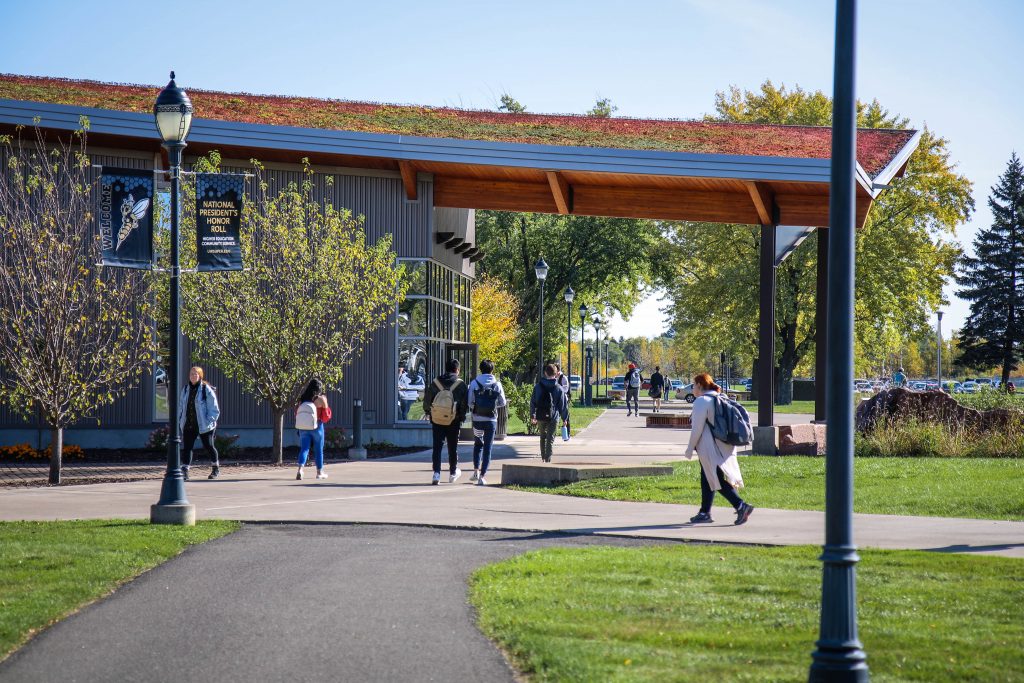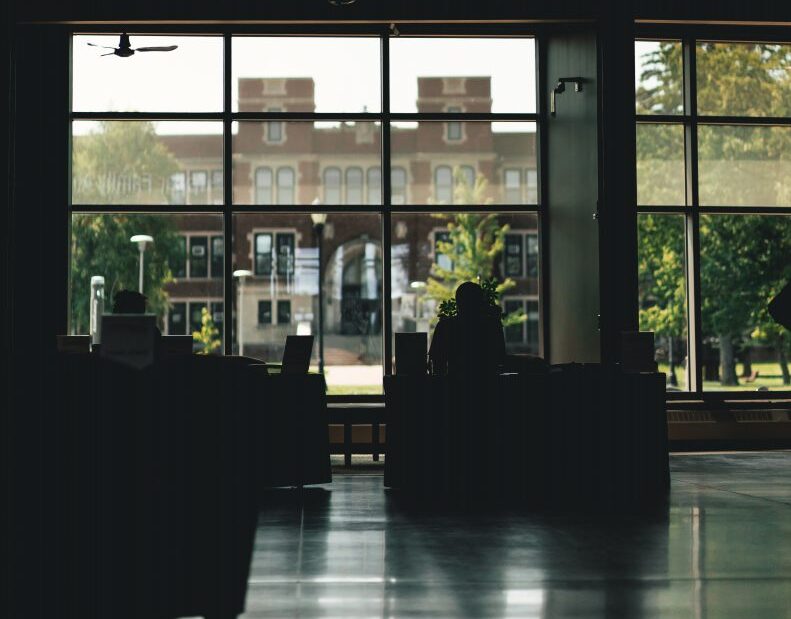 Financial Aid
The Free Application for Federal Student Aid (FAFSA) is used to determine eligibility for need-based federal, state and UW-Superior grants. It's also required if you're interested in federal loans and work-study.
Scholarship Opportunities
The UW-Superior Foundation provides numerous scholarships using money contributed by alumni and friends of the university. Nearly $300,000 in scholarships and 10 full-tuition scholarships are awarded to new, incoming students each year.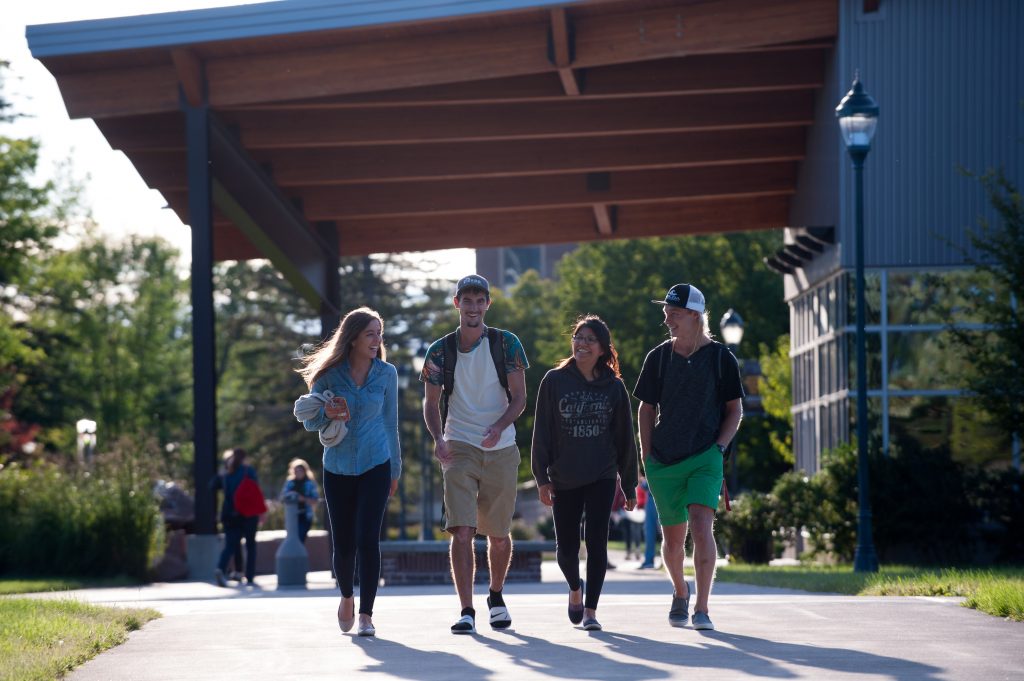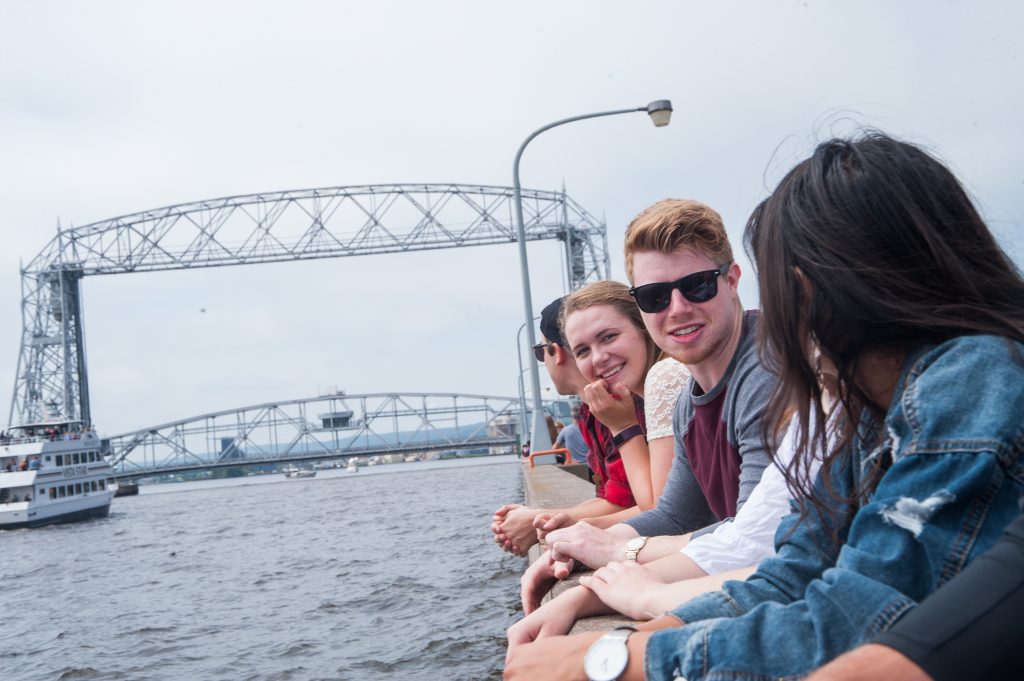 Tuition Reciprocity & Award Programs
Not from Wisconsin? No problem. Minnesota residents receive tuition reciprocity after filling out a simple form. If you are from any other state, you may qualify for our nonresident tuition waiver which could reduce the nonresident portion of tuition by up to 95 percent.
Student Employment Opportunities
Gain experience, develop new skills and make valuable connections – all while helping finance your education through a student employment opportunity with UW-Superior.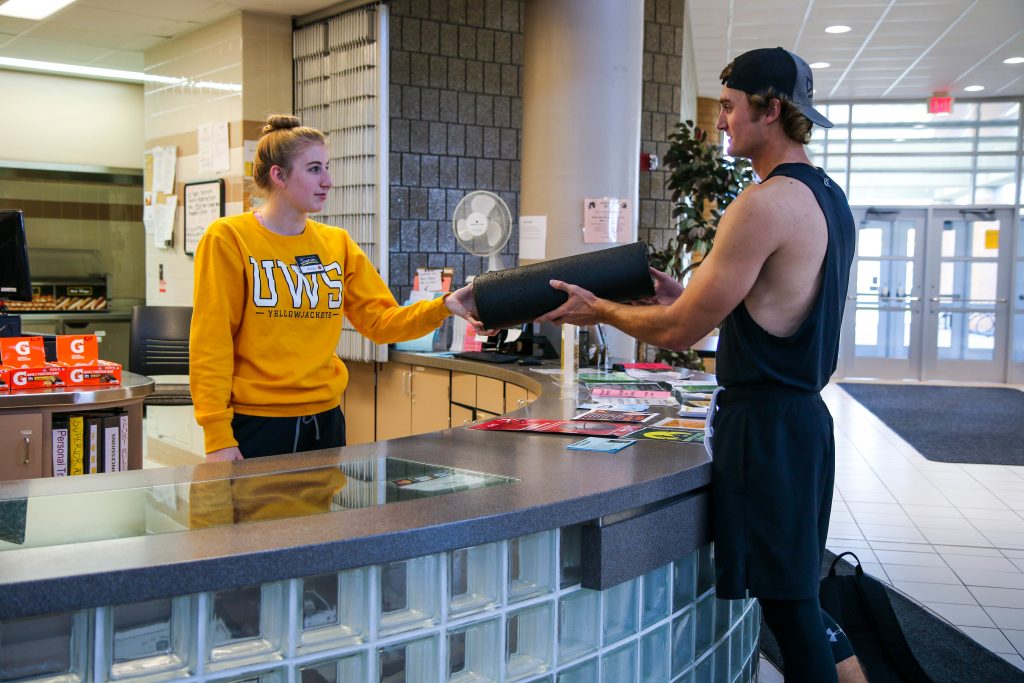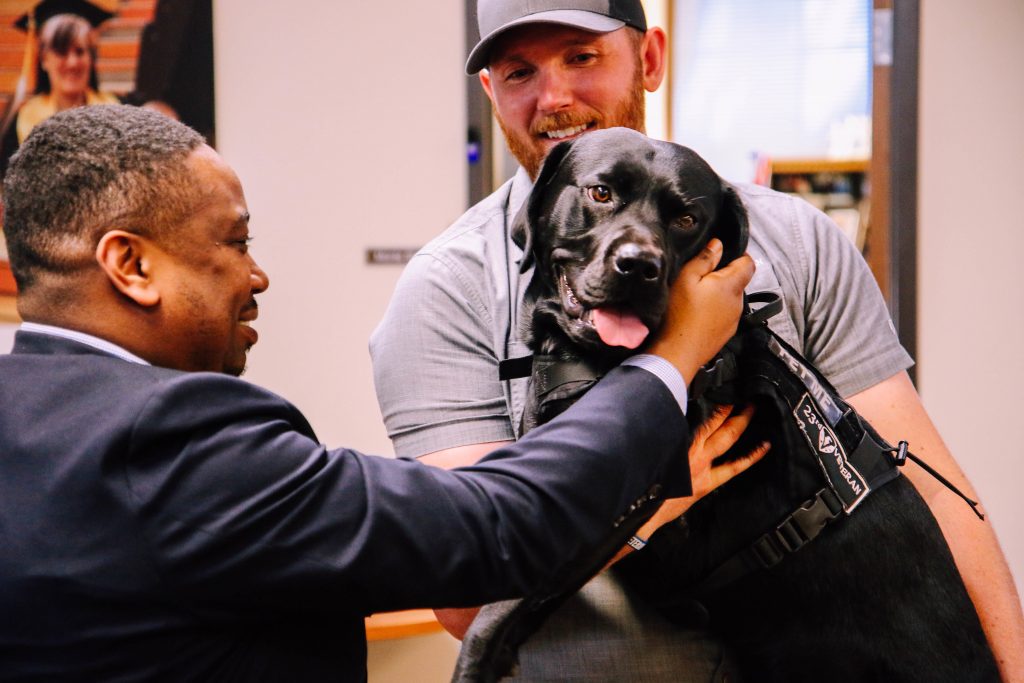 Veteran's Benefits
UW-Superior welcomes all veteran and military members and their families. As a designated Military Friendly® School since 2009, we are here to help you navigate state, federal and VA benefits that will help finance your education.
International Student Options
Are you an international student? We offer several scholarships, grants and other financial awards to help make a UW-Superior education and experience possible.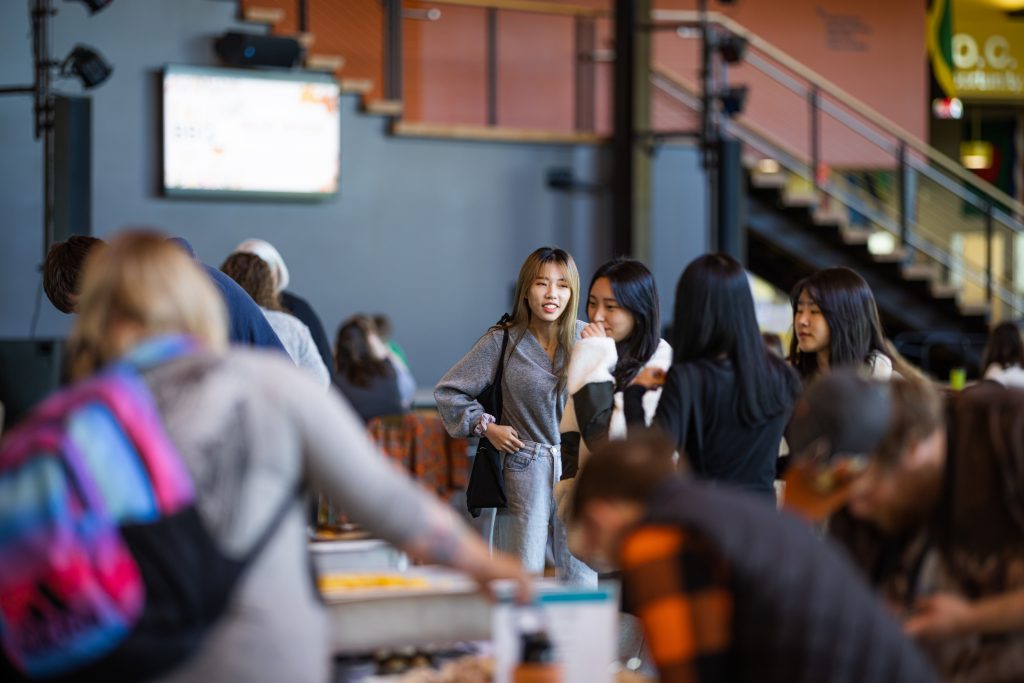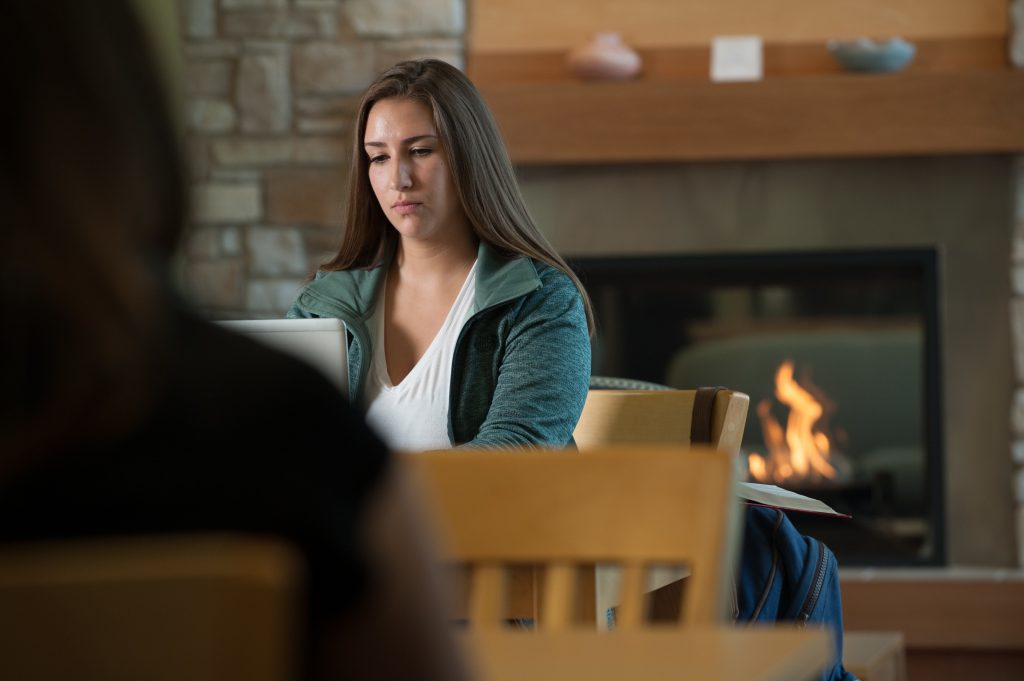 Bursar's & Cashier's Office
Your one-stop for reviewing billing statements, submitting payments, processing refunds and more.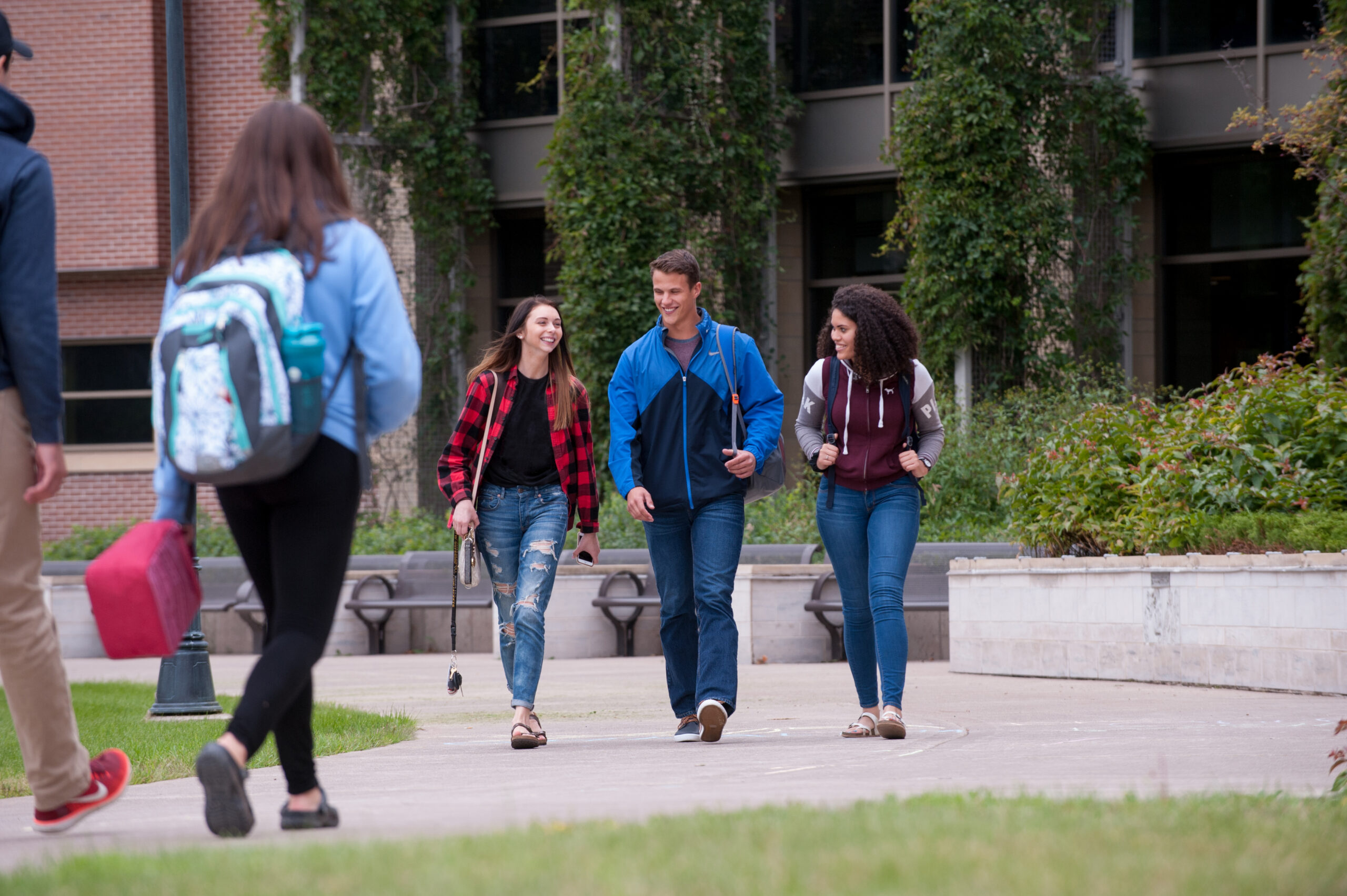 Come Visit Us
Experience what makes this university truly Superior.
How can we help?
Not finding the answer to your question?
Want to talk to a real live person?
We'd love to hear from you!
Contact us any time and we'll be glad to help.
Call or Text: 715-394-8230
Request Information
"*" indicates required fields