Get Ready for Graduate School with McNair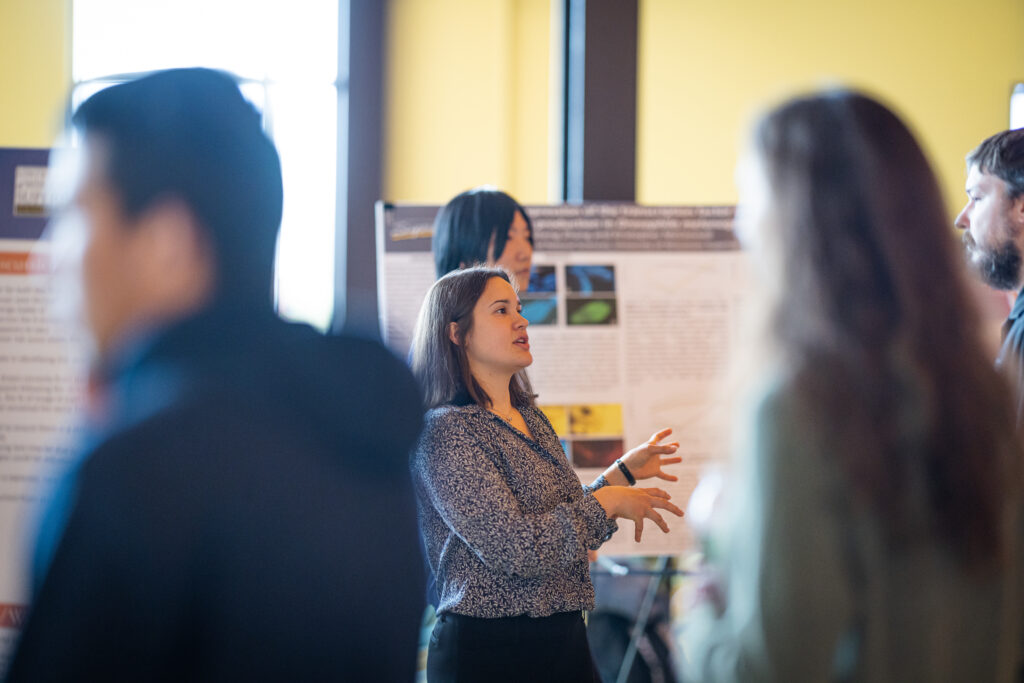 The McNair Scholars Program at UW-Superior prepares qualifying students to take the next step in their academic journeys and pursue doctoral studies. The program serves income eligible, first-generation college students and those from groups underrepresented in graduate education for doctoral study.
Each year, 25 students are chosen to take part in the program's activities, which include seminars, cultural events, graduate school visits, and more. During the summer, half of the students participate in a paid individual research experience, working collaboratively with a faculty mentor on projects they're interested in. Program participants also receive GRE preparation instruction and assistance in the graduate school application process.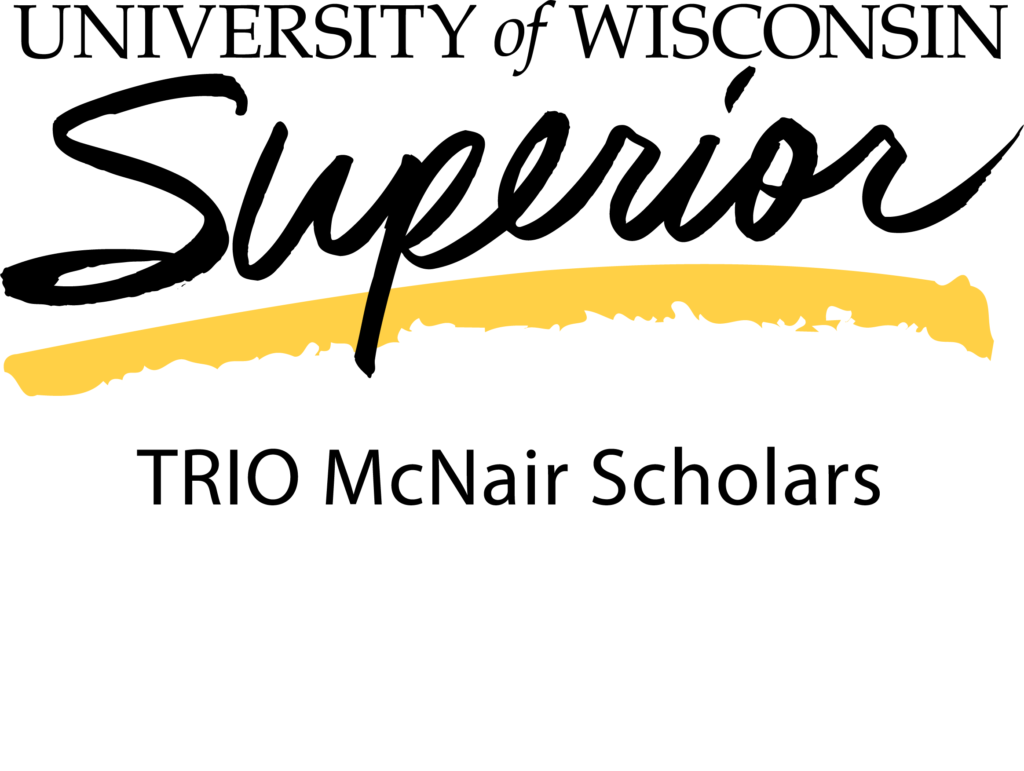 Eligibility
To qualify for our program, you must be:
A low income AND first-generation (neither parent/guardian has a bachelor's degree) student. (For more information on the income requirements, please visit the Federal Trio Income Levels page).
OR
From a group that is underrepresented in graduate school: Native American (Indigenous, First Nations, etc.), Hispanic (Latina), Native Hawaiian (or another Native Pacific Islander), Black or African American.
AND
A sophomore, junior or senior undergraduate student and a citizen or permanent resident of the United States.
Take the survey to see if you qualify.
Benefits
What are the benefits of McNair?
Mentorship: Students are paired with a faculty member from their area of study for the entire program.
Relationship building: Scholars and their mentors work together on research and on the student's individual graduate school goals.
Stipend: Students in the program are paid a $3,500 stipend per year.
Research: Participating students will gain information-gathering skills that will prepare them for graduate-level research in their major.
Testing: McNair Scholars are provided tools and resources to help them prepare for graduate studies entrance exams as needed.
Apply
We are currently accepting applications! We encourage you to apply online. If you have any questions about the application process, please do not hesitate to email us at mcnair@uwsuper.edu.
The Ronald E. McNair Postbaccalaureate Achievement Program at the University of Wisconsin-Superior is a TRIO program funded by the U.S. Department of Education and UW-Superior.
Questions
Are you unsure about whether or not you qualify?
We would love to hear from you! Please stop by our office in Swenson Hall 2047, email us at mcnair@uwsuper.edu or call 715-394-8043.
About the McNair Scholars Program
The McNair Scholars Program at UW-Superior began in 1999 and has been going strong ever since. We have partnerships with the University of Minnesota Duluth and Northland College in Ashland, WI. Students from UW-Superior and partnering schools attend fall and spring workshops in addition to an intensive summer program. Students also conduct research with a faculty mentor of their choice – on our campus or theirs.
The McNair Scholars Program began providing services to students nationally in the 1989-1990 academic year. The grant focuses on students who are traditionally underrepresented in graduate studies and who are motivated and want to complete doctoral studies.
A main focus of the program is to provide research opportunities. Students are paired with faculty mentors who facilitate their academic goals. Students also gain in-depth information on the graduate school application process through seminars, workshops and internships. They connect with professionals in their field through membership in professional organizations.
As of the 2022 grant, 187 programs have been funded nationwide.
Who was Dr. Ronald E. McNair?
Ronald Erwin McNair was born October 21, 1950 in Lake City, South Carolina. He went on to graduate from North Carolina A and T State University and the prestigious Massachusetts Institute of Technology. In 1976, he earned his Ph.D. in laser physics.
He was selected by NASA for the space shuttle program in 1978 and was a mission specialist aboard the 1986 flight of the Space Shuttle Challenger.
After his death in the Challenger shuttle accident, Congress created the Ronald E. McNair Post-Baccalaureate Achievement Program to encourage minority, low-income and first generation college students to expand their educational opportunities and pursue graduate studies. This program is dedicated to the high standards of achievement inspired by Dr. McNair's life.
Collaborative research in your field with a faculty mentor
Presentation of your research at the University of Wisconsin-Superior Research Symposium
Publication of your research in the McNair Scholars Journal
Workshops and seminars on topics such as:

Research Basics
Library and Internet Research Resources
The Institutional Review Board Process
How to Choose a Graduate School
Funding for Graduate School
How to Write a Personal Statemen
How to Have a Successful Graduate School Interview

GRE test preparation
Academic counseling and tutoring as needed
4 credits free: IDS 340: Introduction to Research (Spring, 1 cr.), IDS 350: Summer Research Experience (Summer, 2 cr.), and IDS 360: Graduate & Professional Preparation (Fall, 1 cr.)
A stipend of $3500 for completing the research (paid over the summer)
Mentoring relationship with a faculty member
Strengthening of academic and research skills
Graduate school application assistance and advocacy
Opportunities to attend or present at professional conferences
Opportunities to visit graduate schools
The opportunity to have your research published in the National McNair Scholars Journal
Application fee waivers from participating graduate institutions