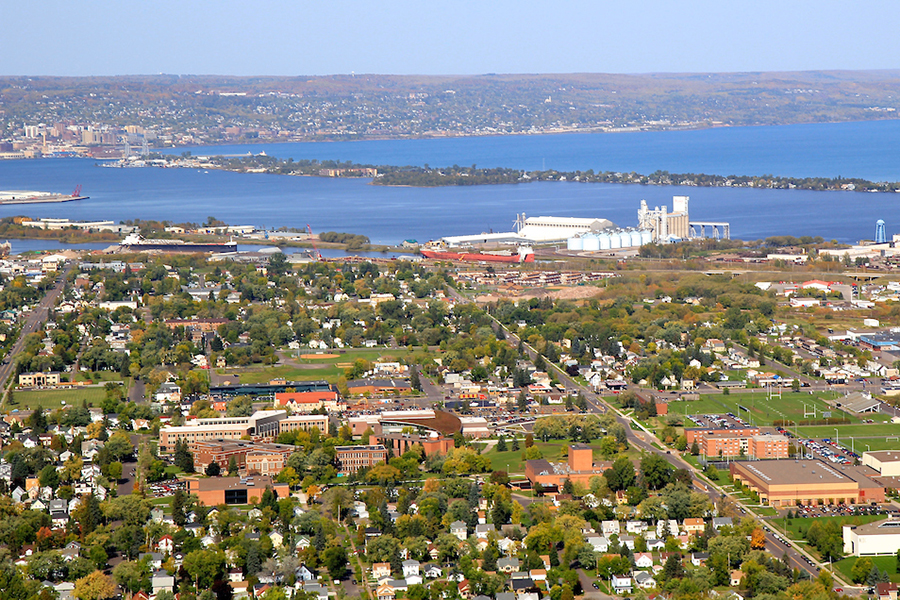 About
As the only applied research center of its kind in the Twin Ports region, the UW-Superior Center for Research and Evaluation Services provides critical resources for local businesses, nonprofits and public institutions across Lake Superior's southern shore and beyond. The center is revenue-neutral, with all fees for service ensuring the center's operations.
UW-Superior, located in northern Wisconsin, is uniquely situated to provide education, workforce and economic support for the surrounding community – which we call our "Anchor of the North" initiative. The UW-Superior Center for Research and Evaluation Services exemplifies this mission by supplying quality research services by experienced professionals to support and transform the operations of regional organizations.
To provide targeted support to meet our client's needs, our services are broken into several categories:
Research services include both primary and secondary data collection and analysis. Examples include:
Assessment and Evaluation
Program assessment and evaluation includes formal review and analysis of specific programming for clients. Examples of methodological approaches may include:
Lean process examination
Data evaluation and analysis of outcomes
Surveys of program recipients
Data-informed recommendations may be requested by the client and provided in the assessment or evaluation
The research center offers process facilitation for community organizations, providing unbiased leadership and direction for pivotal meetings and projects and includes:
Determining available and needed data
Refining project scope and prioritization
Facilitating meetings between key stakeholders
The lack of this type of service in rural areas hinders the flow of dollars to non-metro places and Tribal Nations, essentially creating an even bigger divide between urban and rural places and limiting access to resources for smaller communities. Having experts in our region to call upon for support with data, assessments and evaluations will increase competitiveness when seeking funding and help us tell a better story of the impact being made in our communities.
Jason Hollinday, Fond du Lac Planning Division Director
Small communities on the South Shore, North Shore or in the North Woods in general often face the same challenges as larger communities. But we don't always have the connections, experience or capacity to take on these challenges intelligently or effectively. UW-Superior's Social Science Research Center has the potential to help us get started and headed in the right direction.
Michael Kuchta, Town Administrator, La Pointe (Madeline Island)
Meet the Researchers

Contact Us
To submit a research project request, receive an estimate or for more information, please email research@uwsuper.edu