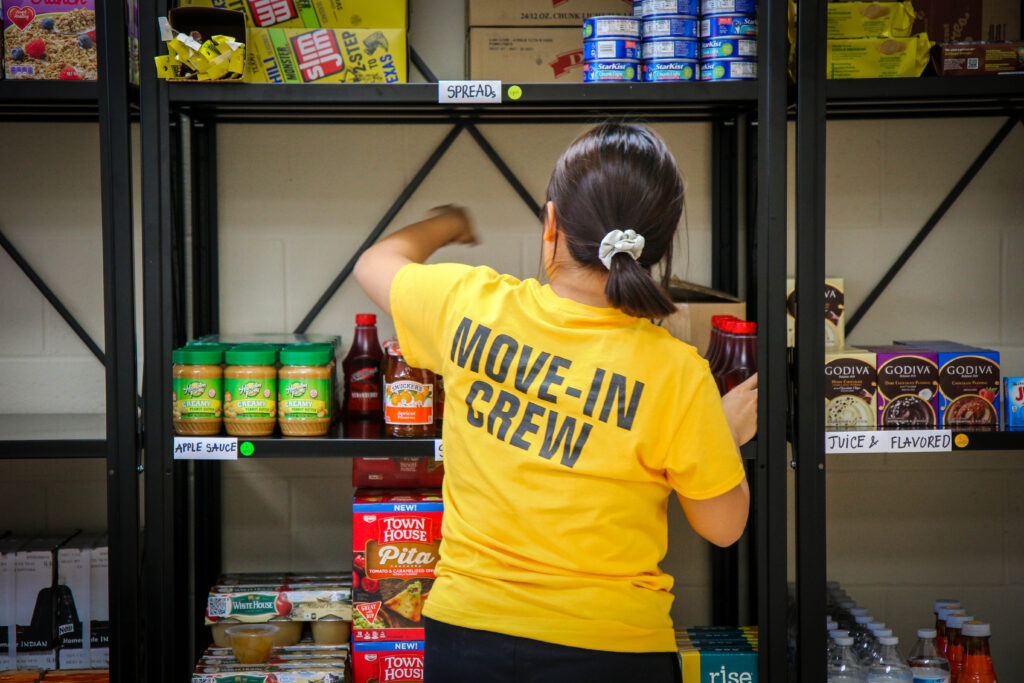 What is it?
The Yellowjacket Food Pantry is a great resource to help students make ends meet. The purpose of the food pantry is to discreetly provide supplemental food and other necessities to students free of charge.
Where is it?
The Yellowjacket Food Pantry is located in Swenson Hall 1080 (on the first floor).
Yellowjacket Food Pantry Hours
Mondays: 12:00 – 2:00 p.m.
Tuesdays: 1:00 – 3:00 p.m.
Wednesdays: 12:00 – 2:00 p.m.
Thursdays: 1:00 – 3:00 p.m.
Fridays: Closed
Who can use the pantry?
Any student currently enrolled in classes at UW-Superior may use the pantry.
Food Pantry Request Instructions
UW-Superior Yellowjacket Food Pantry
Click on the "Request Food" button below. Select the items you want and choose your pick-up date.
Donations are Always Welcome!
We accept non-perishable donations in the Yellowjacket Food Pantry in Swenson Hall, Room 1080 and at Yellowjacket Union, Room 145. Monetary and online donations are also accepted – stop by the pantry for details! Please check expiration dates on donated items.
Some of the most popular items we're currently in need of include:
Tuna and canned chicken
Pasta and spaghetti sauce
Rice (regular, minute and Rice-A-Roni type packages)
Ramen Noodles – chicken, beef, etc.
Macaroni and cheese
Soup (especially cream soups, tomato soup, vegetable soup)
Canned chili, canned stew, canned meals (ravioli, etc.)
Canned tomatoes, corn, peas, green beans, mixed vegetables, etc.
Canned and dried fruits
Canned and dried beans (pinto, black, baked, kidney, etc.)
Peanut butter and jelly
Vegan products (non-animal products/by products)
Crackers
Granola bars
Granola cereal (and other healthy cereals)
Plates, bowls, napkins
Baggies, foil, can openers
Tissues
Dish soap
Tampons/pads/feminine hygiene products
Body wash
A special thank you goes out to all who have been generously donating to the Yellowjacket Pantry! Please help spread the word about the strong impact donations can have for our campus community!