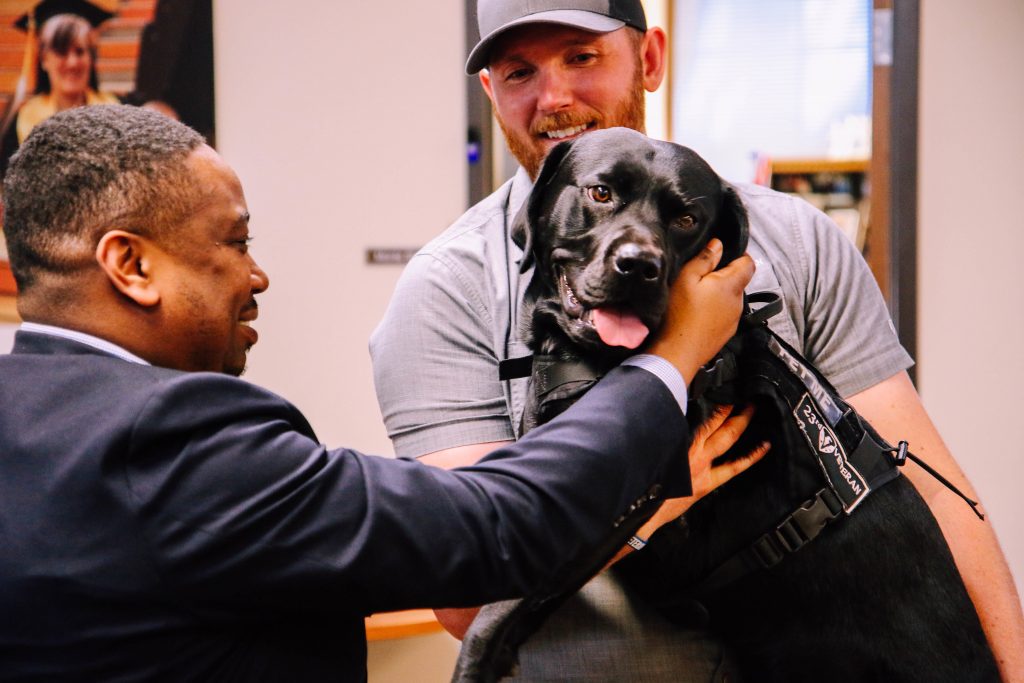 Thank You for your Service
The University of Wisconsin-Superior welcomes all veterans, military members and family. We are grateful for your service and are committed to ensuring you have the resources and tools needed to be successful. Our pledge is to support you in every step of the way, from applying and securing benefits to preparing for graduation and your career.
Step 1: Apply for Federal Military Benefits
Apply online for your VA benefits. It is helpful to have your DD-214 on hand while you fill out the application.
Step 2: Apply for State Educational Benefits
Visit the Veteran and Nontraditional Student Center (VNSC) in Old Main Room 118 to complete your eligibility paperwork. We have VNSC staff available to guide you and answer any questions. In approximately 6-8 weeks, Wisconsin Department of Veterans Affairs will send you and UW-Superior an eligibility form. Be sure to check with the VNSC staff to ensure that they received this document.
Step 3: Register for Classes
Once you register for classes, visit the VNSC with the following documents:
Copy of your DD-214 (Member 4)
Certificate of Eligibility (Federal or State)
Benefit Resources
The Military Policy will assist veteran students who must leave classes prior to the end of a term, or arrive late for their first day of classes, or are called in duty during the middle of a term, due to military assignment.
Education Benefits by armed services
We're Here to Help
If you have any questions about benefits, don't hesitate to contact us.