Our region provides a fantastic playground for those who seek outdoor adventure, and we are here to help you experience all that this area has to offer. Housed within the UW-Superior Campus Recreation Department, Superior Adventures offers services, facilities and outdoor adventure expertise to the campus and members of the community through four different areas.
Outdoor and Adventure Education
Relationship and Team Building
Personal Growth and Development
Outdoor Adventure Trips
We will work with you to design an unforgettable experience that fits your needs. Contact Campus Recreation to find out how Superior Adventures can help you achieve your goals.
National Bank of Commerce Climbing Wall
Hours of Operation: Monday – Thursday 7 p.m. – 10 p.m.
Our climbing wall is a 28-foot tall, state-of-the-art structure designed to challenge first-timers or seasoned veterans. Our National Bank of Commerce Climbing Wall staff will outfit you with all the necessary gear, instruction and encouragement you'll need.
We can offer a variety of clinics to help increase your skills as well as fun and competitive events. Take the time to become belay certified for free or use the wall as the venue for your next party.
Our staff consists of some of the most experienced and knowledgeable climbers in the area, and they are eager to show you just how accessible and fun climbing can be.
Rent the Wall!
Have your birthday party, scouting event, community or church social, or other gatherings at our National Bank of Commerce Climbing Wall. Many options are available, and will we provide trained staff and access to a private party area. Additionally, all equipment and instruction is provided and included in the price. For more information, contact Campus Recreation.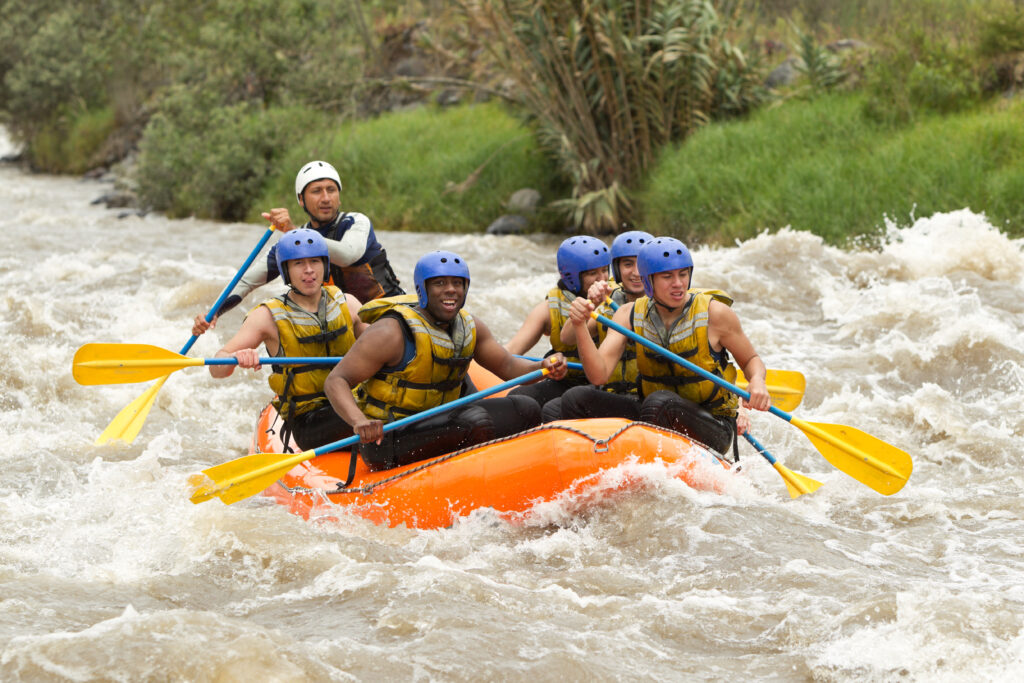 Outdoor Adventure Trips
Emphasizing adventure, environmental awareness, education, a challenge, personal development, safety, community and fun, Superior Adventures provides unique outdoor and social experiences throughout the academic year and during the summer.
Trips and clinics are open to all and are designed to introduce students, faculty, staff and community members to the outdoor recreational opportunities of the Lake Superior region and beyond.
The Superior Adventures office has maps and resource books to help you plan your own adventures. If you have questions about places to go or things to do, the Superior Adventures staff can help. The professional staff at Superior Adventures office has climbed, skied, canoed, kayaked, mountain biked and explored the Lake Superior region for years. They are willing to share their experiences so that you can plan your own quest.
Costs vary per trip. but many administrative costs are covered by Campus Recreation through student fees.
Trip leaders, equipment, camping and park fees, and transportation costs are covered by trip fees. You will need to supply your own personal equipment, such as hiking books, a rain jacket, etc.
For more information about trips, clinics and outdoor equipment rentals, contact Superior Adventures at 715-395-4651 or stop by Marcovich Wellness Center Room 1438 or the MWC Welcome Desk.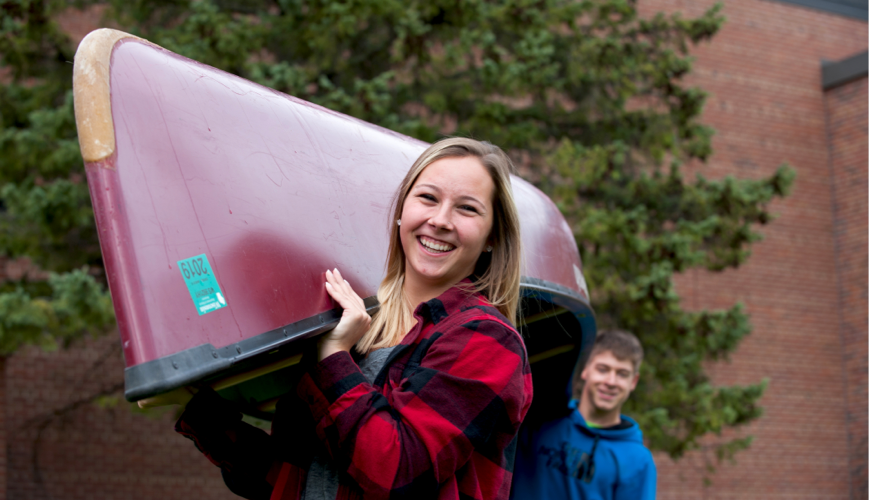 Equipment Rental
Superior Adventures has outdoor equipment available for rental to all students, staff, faculty and community members. Minimal maintenance to equipment may be supported based on request. Skate sharpening is available during rental center hours.
Rental Center Hours and Location
Hours of Operation: Monday, Tuesday, Thursday, Friday: 3 p.m. – 6 p.m.
Marcovich Wellness Center Room 1438
To schedule a rental appointment outside of regular hours, call 715-395-4651 or email smonnier@uwsuper.edu
Equipment Available for Rental
Canoes -17-foot Wenonah, paddles, PFDs
Kayaks – Several types, paddles, skirts, PFDs, paddle floats, pumps, wetsuits
Stand-Up Paddle Boards
Tents – Two person, three person, four person, six person
Sleep System – Sleeping bag (0-, 20-, and 35-degree bags), liner, pad, 0- or 15-degree bags
Backpacks – Day packs and portage packs
Cooking –Triangia alcohol stoves, cook sets, Coleman two-burner stoves
Skiing – Alpina cross-country skis, poles, boots
Snowshoes – Iverson snowshoes
Services – Skate sharpening and ski waxing
Miscellaneous – coolers, dry bags, lanterns, stuff sacks, etc.