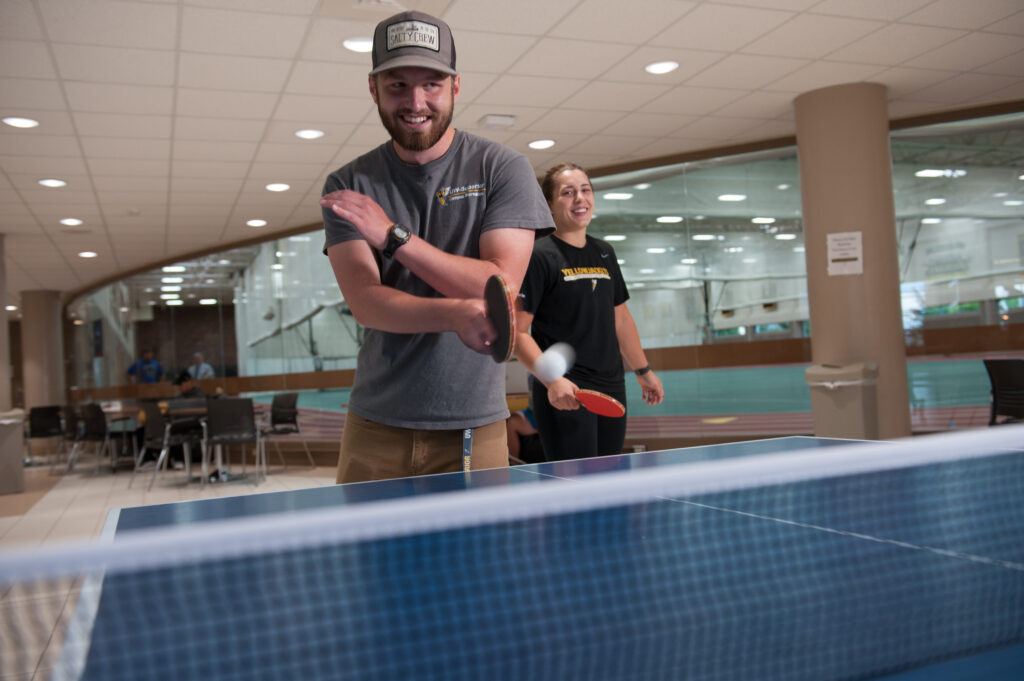 Open Recreation
Open Recreation offers students and Marcovich Wellness Center (MWC) members the opportunity to participate in less structured, non-tournament recreation. You must be a student or have an MWC membership to participate in open recreation. Open recreation times are subject to change due to special events and facility maintenance. Throughout the year, facilities are regularly set aside for drop-in activities.
Hours
The MWC is a shared facility between Academics, Athletics and Campus Recreation. With the varying needs of each user group, Campus Recreation strives to find as much time as possible for Open Recreation.
Feel free to use the MWC during any of our Hours of Operation; however, some areas of the MWC may be unavailable.
Equipment Checkout
A wide range of equipment can be checked out from the MWC Welcome Desk for open recreation use:
Badminton equipment
Basketballs
Footballs
Wallyball
Tennis equipment
Jump ropes
Racquetball equipment
Volleyballs
Soccer balls
Ping Pong
Foosball
Floor Hockey
Frisbees
Dodgeball equipment
Elastic exercise bands
Your student I.D. or membership card MUST BE surrendered to check out any equipment, and the equipment must be returned in person by the individual who checked it out.
Participants are financially responsible for any loss or damage to equipment while it is in their possession, including equipment used by their sponsored guest.
Our staff will be more than happy to set up your court and get you the equipment you need.