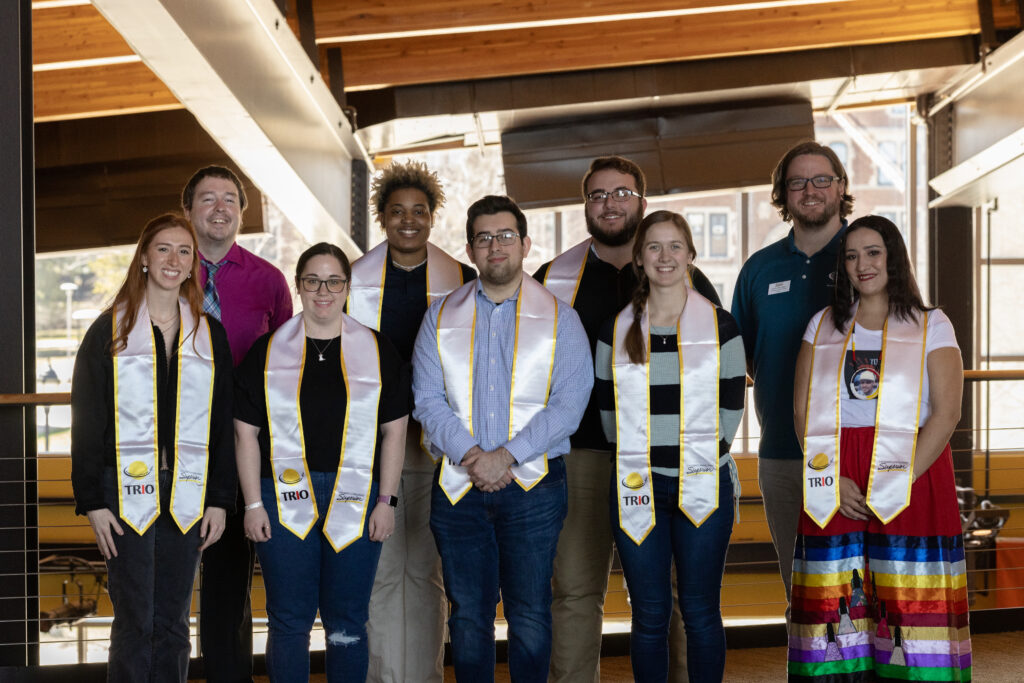 TRIO Programs at UW-Superior
TRIO programs are federal support and outreach programs hosted at colleges around the country. They're designed to help students from disadvantaged backgrounds thrive in a higher education setting.
UW-Superior offers three TRIO programs:
TRIO Pipeline
Pipeline students are those who start in the Upward Bound program and move to another TRIO program as they progress through their higher education. In addition to providing academic support throughout a student's journey, TRIO programs also help them work through the complexities of the financial aid application process. The goal of these programs is to develop skilled, focused, and motivated students who are engaged in the idea of attending college and are excited to be the first in their family to graduate from a postsecondary institution.
History of TRIO
TRIO began with Upward Bound, which emerged out of the Economic Opportunity Act of 1964 in response to the administration's War on Poverty. In 1965, Talent Search, the second outreach program, was created as part of the Higher Education Act.
In 1968, Student Support Services, which was originally known as Special Services for Disadvantaged Students, was authorized by the Higher Education Amendments and became the third in a series of educational opportunity programs. By the late 1960's, the term "TRIO" was coined to describe these federal programs.
The McNair Scholars Program was founded in 1986 in memory of Ronald McNair, a laser physicist and Challenger astronaut. It's designed to prepare college students for doctoral studies through research projects and other scholarly activities.