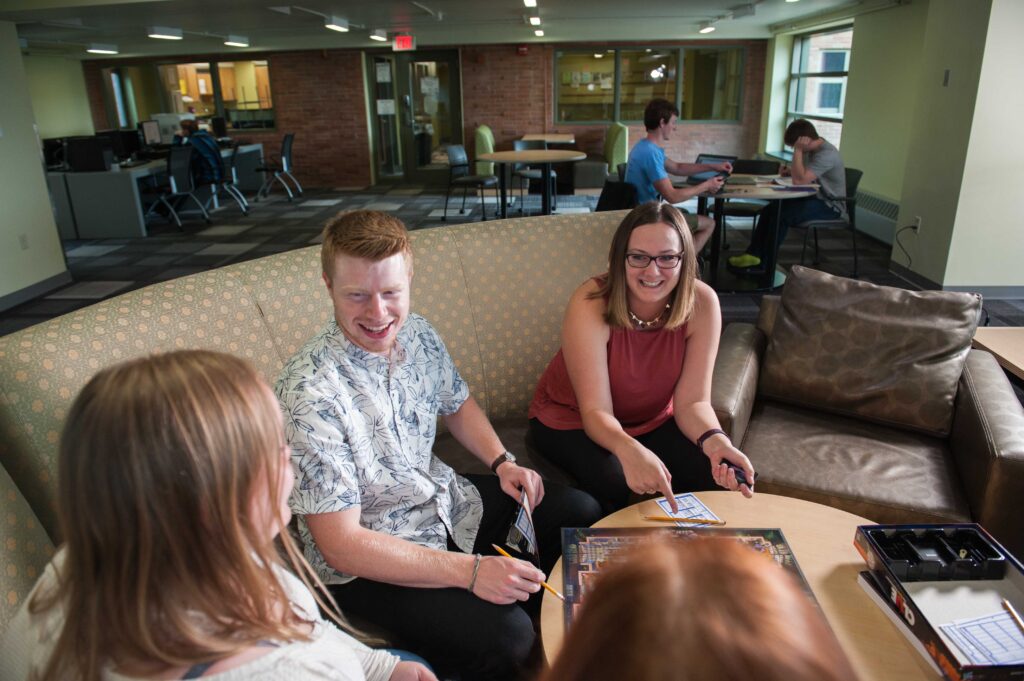 On-Campus Residence Halls
Enhance Your College Experience by Living On-Campus
More than 96 percent of UW-Superior first-year students live on campus, providing an opportunity live affordably with easy access to academic and social activities.
Residence Life offers many programs, services and opportunities to create a welcoming "home away from home" for our students. We are committed to helping all students succeed academically as well as build positive, interpersonal relationships in an inclusive community.
We encourage students to not only participate in hall programs, but also take part in planning them. Becoming actively engaged in campus life creates an environment where everyone benefits. Respecting other residents, considering their study and sleeping needs, and keeping our halls clean and safe are priorities. Residents in our halls gain life skills, learn how to build community, and excel in their academics.
Residence Hall Activities
Throughout the year, residence halls organize games and activities to build friendships and have some fun.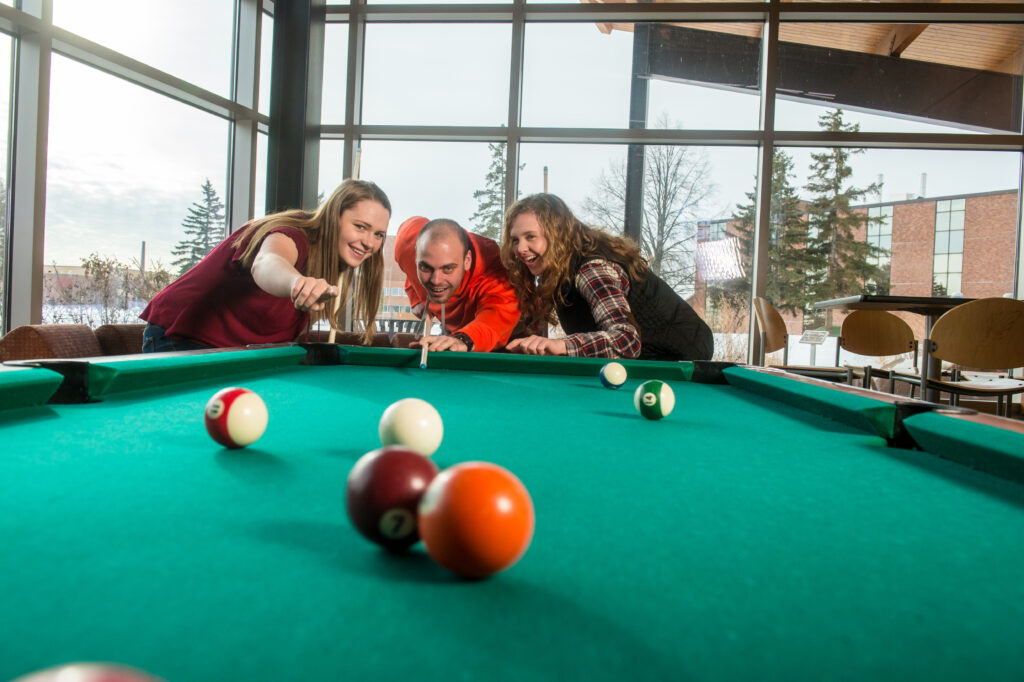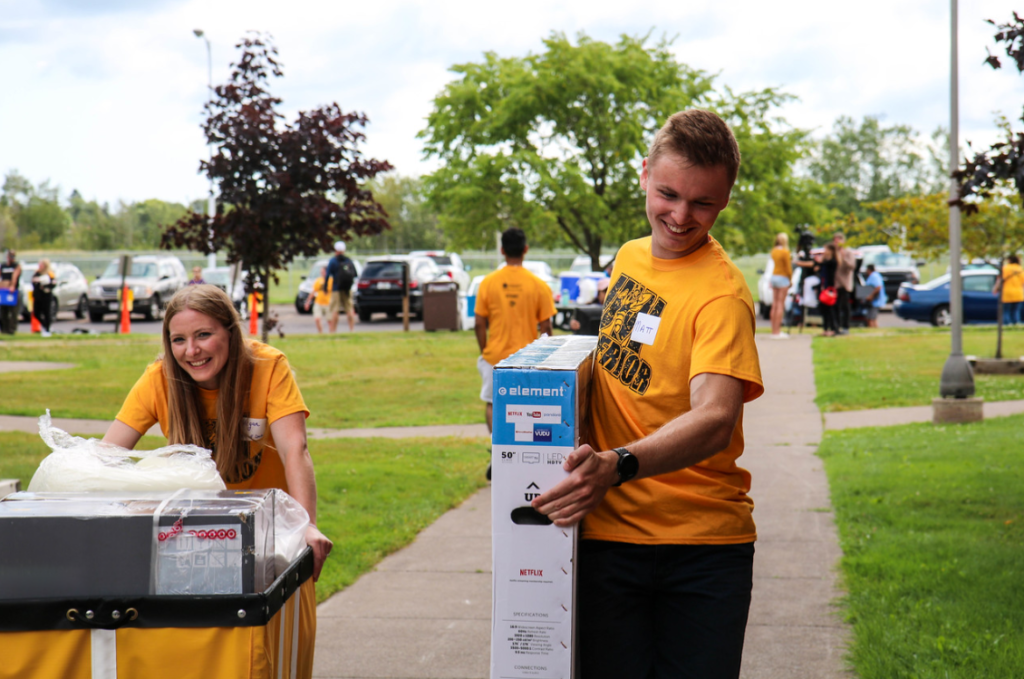 Moving to Campus
Learn about what you need to know about moving to campus as a new, athletic, international, or returning student.
Residency Requirement/Housing
All non-veterans, unmarried freshman and sophomore students, under the age of 20, are required to live in the residence halls and participate in a university meal plan.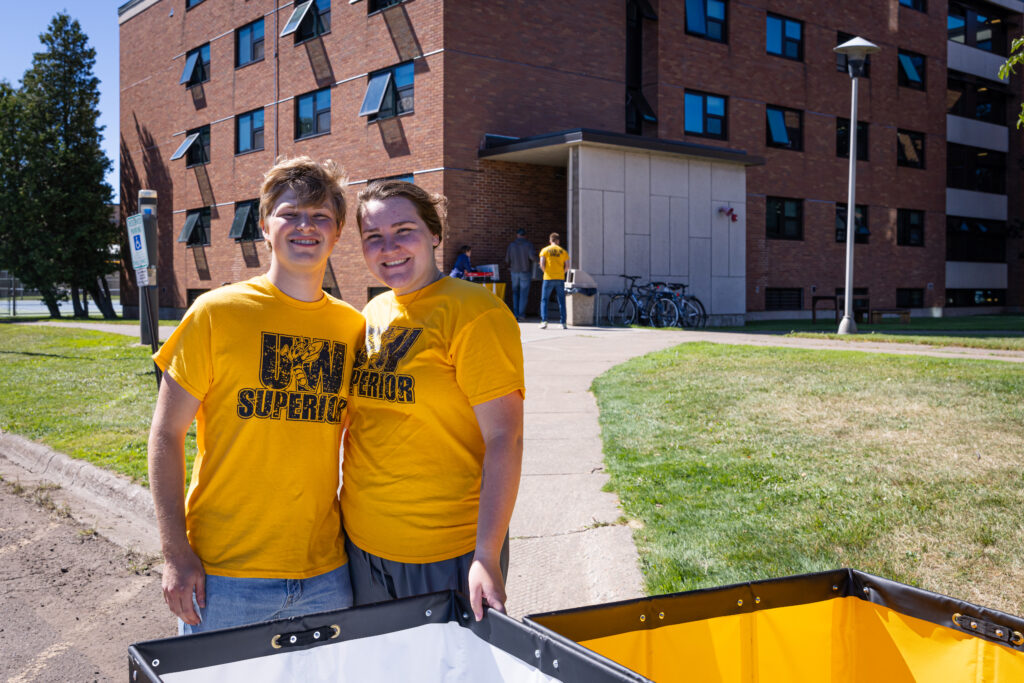 Residence Life Student Staff
Learn about the different student roles in Residence Life.
Residence Life Professional Staff
Meet the professional staff that are available to assist you with any questions or needs.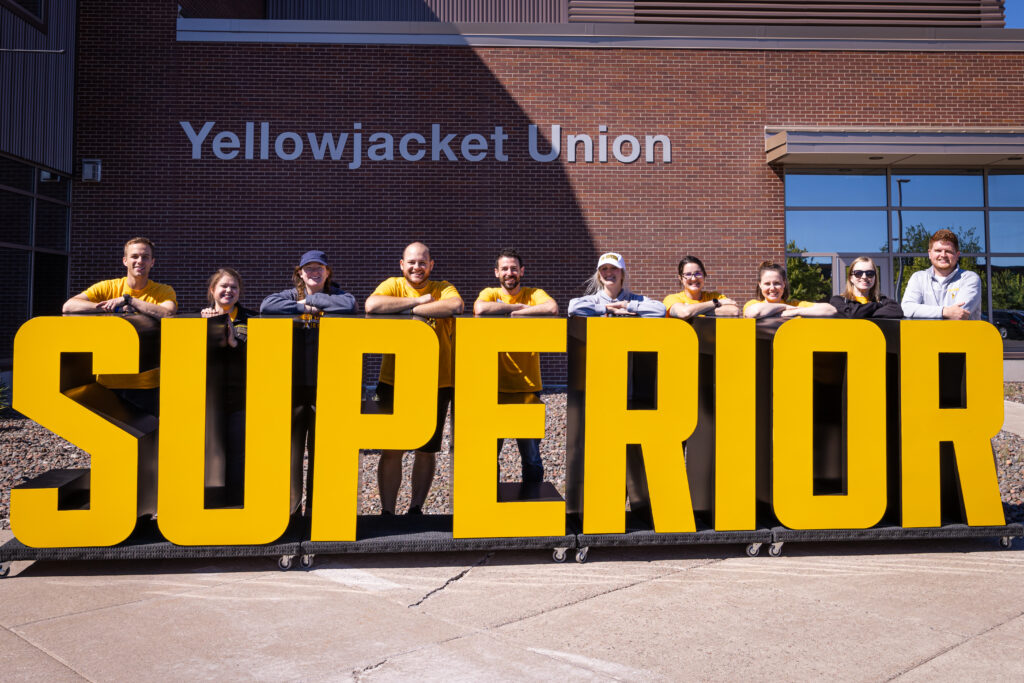 Benefits of Living on Campus
Meet new people
Steps away from on-campus events and entertainment
No deposit required
Room key access
Fully-furnished rooms
Location, location, location
Worry free utilities and maintenance
Higher graduation rates than students who live off campus
Juniors and seniors receive a 20 percent discount
Gender inclusive housing options
Our residence halls are safe and secure
Housing Application
Signing up for on-campus housing is easy. Simply complete your contract, pick a roommate, and pick a room with Live@UWS. For more information, visit Forms and Policies
We're Here to Help
If you have any questions about living on campus, don't hesitate to contact us.
Care Packages Available
Support your student with care packages sent directly to campus. You can also have linens and bedding delivered directly to campus.