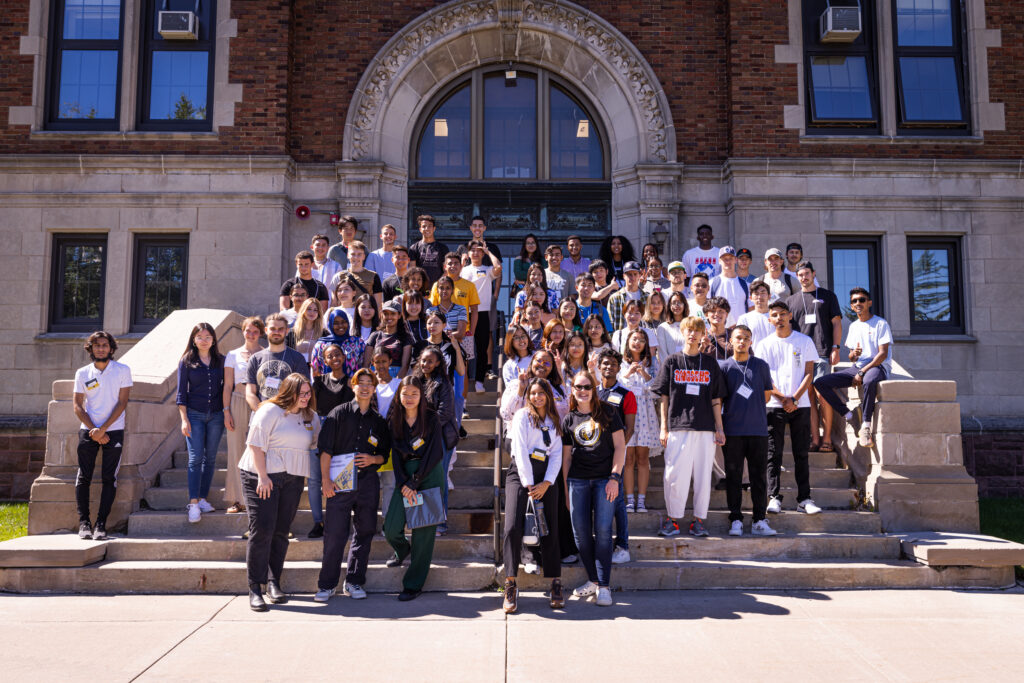 Make a Gift
Gifts of all sizes are needed and greatly appreciated. Together, we are Superior. You may use our secure online giving form, or learn about other ways to give.
There are many ways to support our small but mighty university! The Superior Fund is a top fundraising priority and provides the Foundation with the financial resources needed to increase its level of support to students and the university. You may use our secure online giving form, or learn about other ways to give. Gifts of all sizes make an impact! If you would like to donate to a fund that you don't see on the drop-down menu, you can enter the fund in the box "Other Designation."
Secure transaction provided by Blackbaud | Privacy Policy | Refund Policy
Need Help? Call 715-394-8452 or Email give2uws@uwsuper.edu.
Does Your Company Match Charitable Contributions?
Many employers sponsor matching gift programs and will match contributions made by their employees to the UW-Superior Foundation. Some companies even match gifts made by retirees or spouses. That could double or even triple your impact! Check with your personnel office today about your matching gift program, and call us at (715) 394-8452 with any questions.
I can happily say that my time at UW-Superior was marked by self-discovery, educational, and professional challenges that prepared me for life after graduation. By being awarded scholarship support, I was able to prepare for the next chapter in my life. I am sincerely grateful for the support.
The scholarships I've received through the UW-Superior Foundation have made a huge impact on my education.  They've allowed me to focus more on my education rather than having to get another job to try to pay for school. It's definitely helped me to become a better student.