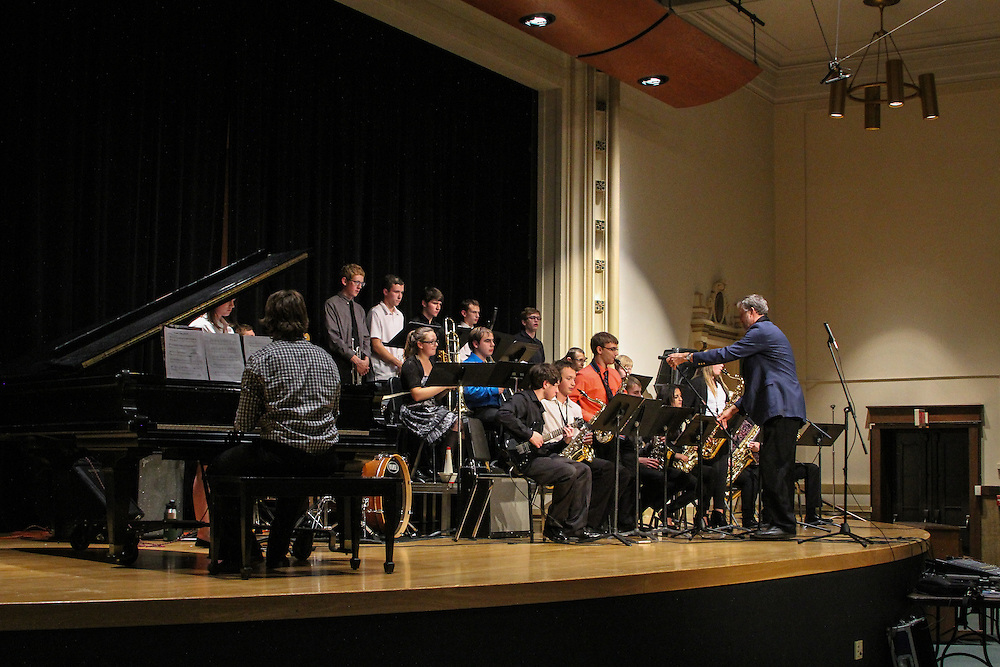 Thursday, October 12, 2023
Join us and experience unforgettable performances while empowering your young talents as they learn from renowned jazz musicians. Unlock a world of musical excellence for your high school jazz band! Register your student or jazz band for our next Tri-State Jazz Festival.
Guest Clinician Jeff Rinear
Berklee College of Music graduate with a trombone performance degree, Jeff has had a dynamic career spanning extensive freelance work and touring with the Artie Shaw Orchestra. Settling in Minneapolis/St. Paul, he has become a prominent trombonist, earning critical acclaim for his solo abilities and distinctive sound, showcased in recordings and performances alongside notable artists. In addition to his music career, Jeff is the CEO of Increase Music, Inc., a jazz and educational materials publishing company, and a respected music educator with a wealth of teaching and guest artist experience.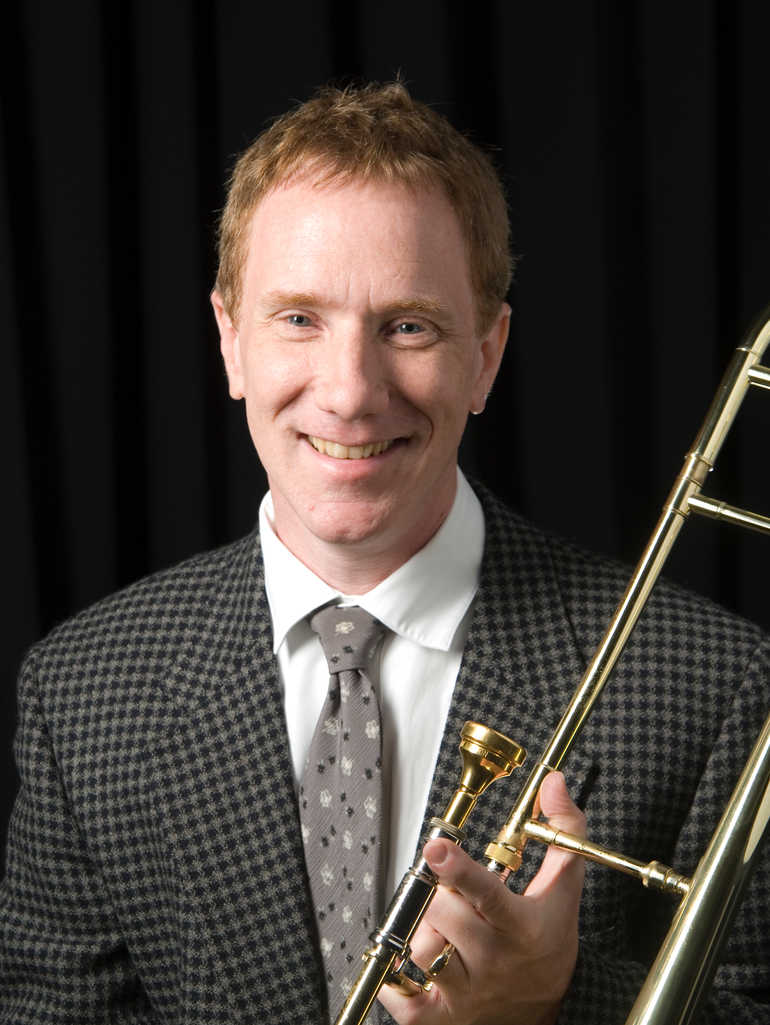 Upon graduating from the Berklee College of Music with a degree in performance on trombone, Jeff Rinear freelanced in a wide variety of musical settings, including numerous extended engagements, for four years. After a touring stint with the Artie Shaw Orchestra, he settled in the Minneapolis/St. Paul area where he has backed up the likes of Burt Bacharach, Dionne Warwick, the Temptations, Natalie Cole, and Kenny Rogers, just to mention a few. He is one of the busiest trombonists in the Twin Cities.
Critics have responded favorably to Rinear's recorded performances. A review of Pete Whitman's Departure Point in Cadence Magazine spoke quite well of his solo abilities. Reviews by both Audiophile Audition's John Henry and the Minneapolis Star Tribune's Tom Surowicz took special note of Jeff and his "dark" and "burnished" sound. In addition to Pete Whitman's Departure Point, Jeff can be heard as a featured soloist on the Pete Whitman Quintet's The Sound of Water. He is also featured as the lead trombonist and soloist for the JazzMN big band's debut recording and has played on many other recording projects and jingles.
Jeff is the CEO of Increase Music, Inc., a publishing company specializing in jazz and educational materials. He has published some of his own compositions with them and has written and arranged pieces in a variety of musical genres.
Jeff also holds a bachelor of music in music education from the University of Minnesota. He taught at the high school level for six years before accepting a position at MusicTech College in St. Paul, MN. In addition, he is the jazz ensemble director at the University of St. Thomas in St. Paul. Jeff is sought after as a guest artist and has appeared at nearly one hundred clinics, festivals, and camps.
Registration Fee and Payment Methods
Registration Fee:
There is a $25 non-refundable participation fee for each student. Lunch and t-shirts are provided for directors and students. Music directors will receive an invoice leading up to the festival.
Payment Methods:
Prior to day of the event
Your school or district may send a check to the following address:
UW-Superior Music Department
PO Box 2000
Superior, WI 54880
On-site registration
If students are paying individually, we ask that each school pays as a group in one transaction at the registration table. You may also pay with a check or cash directly from your school or district the day of the event.
Please make checks out to UW-Superior Music.