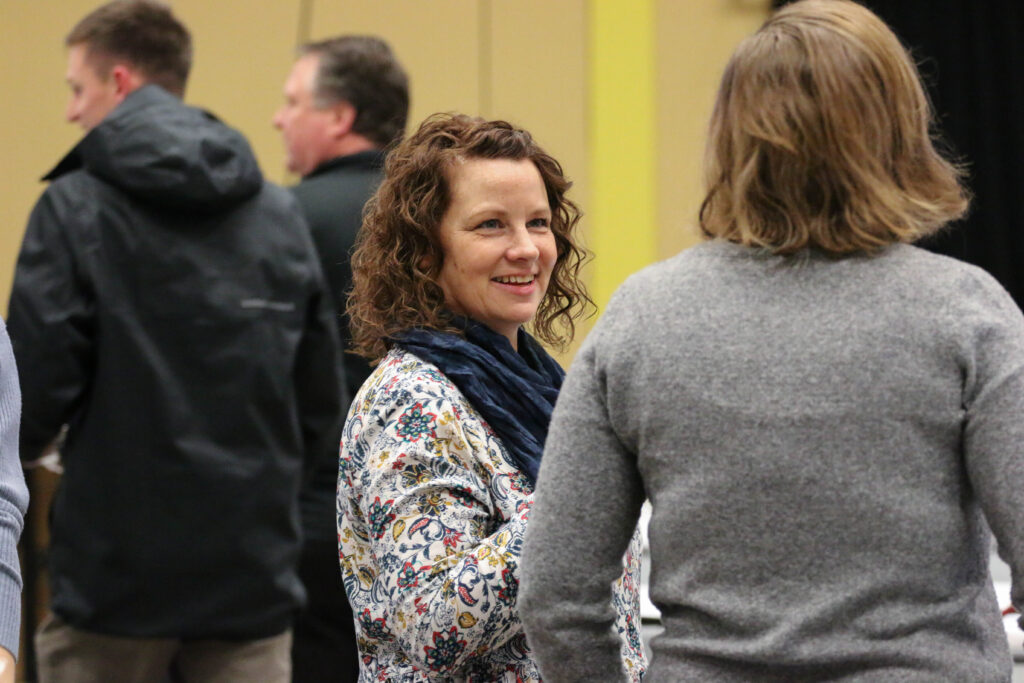 We Teach. We Create. We Give.
Yellowjacket faculty and staff are the heart of our university. Through innovative teaching methods and unique learning opportunities, they truly create the UW-Superior experience for our students. We are grateful to our faculty and staff for their dedication to student success at UW-Superior.
Not only do our faculty and staff practice professional commitment to every student, but each year they generously support the university by participating in the Faculty & Staff Campaign. This campaign supports the Foundation's efforts to uphold the Yellowjacket experience.
We invite all faculty and staff members to participate in supporting the Foundation's work. When you make a gift to the Foundation, you choose what's most meaningful to you and where you want your support to go. Support of the Superior Fund maintains the excellence provided by the Foundation. You also choose your preferred method of giving, whether it's a one-time gift or payroll deduction. You can choose a gift amount that's comfortable for you.
Every gift – no matter the amount – makes a difference for Yellowjackets students. Philanthropy toward the UW-Superior Foundation is just another way faculty and staff make us stronger.
How to Give
There are several ways to participate in the Faculty & Staff Campaign. You can make a gift online or complete the Faculty and Staff Giving Campaign Form to give by check or payroll deduction, and return it to the Advancement Office in Old Main 237.
My husband and I give to help ensure the next generation is able to pursue a degree regardless of their family's income or upbringing. UW-Superior is worth it. Our students are worth it. Our future as a society; it's worth it. It is truly an honor to give.
As alumni of University of Wisconsin-Superior, we recognize the opportunities that were afforded to us during our time here as students. Now as teachers, we look to create unique experiences that support students in the pursuit of their own dreams and goals.
Throughout the past 24 years of service in Student Affairs at UW-Superior, I have indirectly taught students through a wide array of activities and interactions. I give to the Foundation as a celebration of our students, the milestones they have achieved, and the positive impact they have made on me in sharing their journey as a lifelong learner.