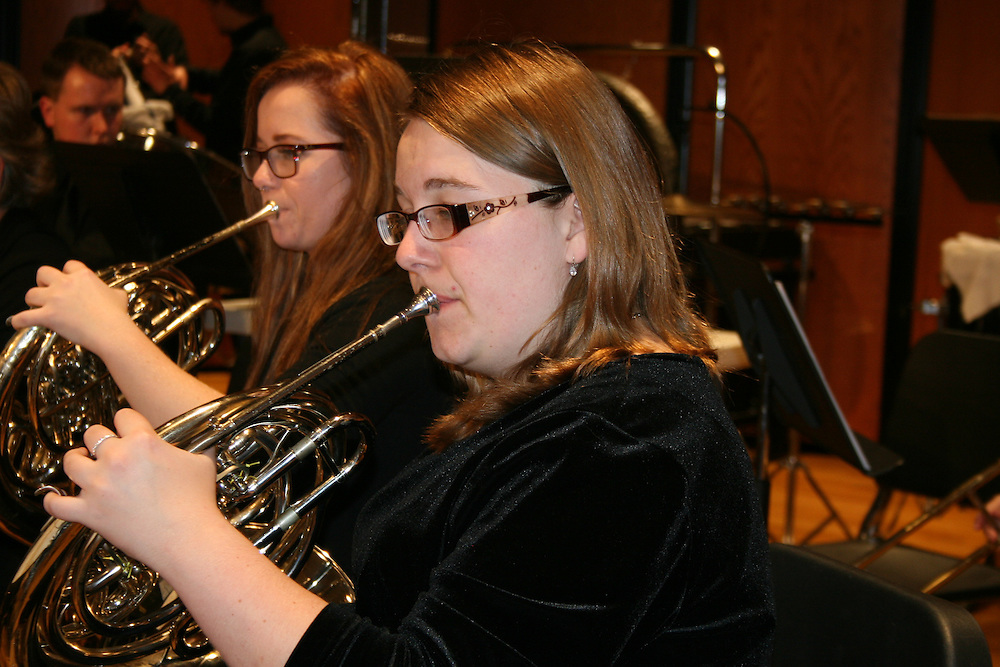 Thursday, October 19, 2023
Each fall more than 100 of the Northland's best high school musicians gather at the University of Wisconsin-Superior for the Tri-State Honor Band Festival.
The musicians spend the day working with music faculty and guest clinicians. That evening they join university musicians in performing a public concert in Thorpe Langley Auditorium.
Guest Clinician Austin Brake
A Doctor of Musical Arts student at the University of Houston, specializing in wind conducting and music theory, Austin Brake brings a rich background in music education and composition. He currently serves as a teaching assistant for the Spirit of Houston Marching Band, University of Houston Wind Ensemble, Symphonic Winds, Symphonic Band, and undergraduate conducting classes.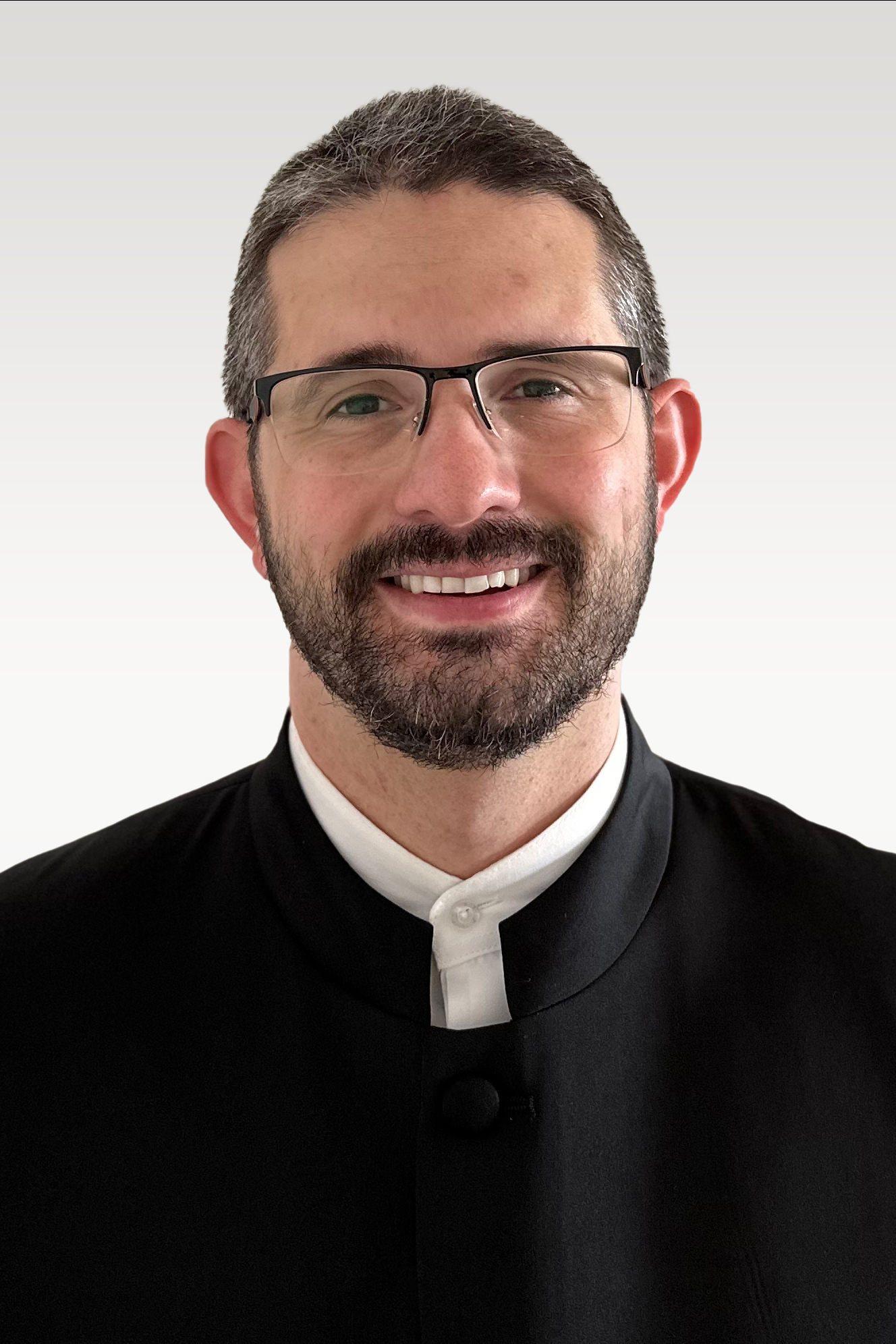 Austin Brake (b. 1991) is currently pursuing a Doctor of Musical Arts in wind conducting with a minor in music theory at the University of Houston where he studies with David Bertman. At UH, Austin works as a teaching assistant for the band department, assisting with the Spirit of Houston Marching Band, University of Houston Wind Ensemble, Symphonic Winds, Symphonic Band, and undergraduate conducting classes. In addition to his responsibilities with the university bands, Austin also works as a teaching assistant for the music theory department, having taught Rudiments of Theory, Theory 1, and Aural Skills 1. For two summers, he has also served as an adjunct faculty member, teaching Theory 2 and Aural Skills 2.
Prior to beginning his doctoral studies, Austin was Assistant Director of Bands at Berry Miller Junior High and Rogers Middle School in Pearland, Texas where he served as director of the Non-Varsity Band (2022–2023) and Sub-Non-Varsity Band (2020–2022). During his time at Berry Miller, Austin's bands received not only Sweepstakes, but unanimous Superior (I) ratings from all judges at UIL Concert & Sight-Reading Evaluation. Additionally, Austin's Sub-Non-Varsity Band earned Best-in-class at the 2021 Shadow Creek Showcase of Sound. In addition to leading and assisting with ensembles, he also taught beginner flute, trumpet, and horn.
Austin graduated from the University of Houston with a Master of Music in wind conducting where he studied with David Bertman, Dana Pradervand, John Benzer, and Eddie Green. Additionally, he studied composition with Rob Smith and Marcus Maroney. Prior to starting his masters at UH, Austin taught middle school band for three years, one year in Galveston ISD and two in Alvin ISD. His bands consistently earned "Superior (I)" ratings at UIL Concert & Sight-Reading Evaluation.
Austin received his undergraduate degree from West Texas A&M University where he studied composition with BJ Brooks and conducting with Mark Bartley.
As a composer, Austin has received commissions from HGOco (Houston Grand Opera), the Abiding Grace Lutheran Church in Southlake, Texas and the League City United Methodist Church in League City, Texas. While at West Texas A&M University, he was also commissioned to write several works for chamber ensembles of the School of Music including the WT Horn Choir, Brass Choir, Trombone Choir, and Trumpet Ensemble. In 2016, his work for orchestra, Beyond the Event Horizon, was premiered by the Amarillo Symphony Orchestra. His work for wind ensemble, A Modal Portrait, was selected as a winner of the 2014 Hong Kong Band Directors Association Composition Contest and was performed in Hong Kong by the Hong Kong Band Directors Wind Orchestra.
Austin also teaches private lessons in music theory/composition and works as a freelance music engraver. His musical interests include the use of technology in the music classroom, acoustics, and recent trends in the field of music theory. When he's not working, he enjoys going to the Houston Grand Opera, Houston Symphony, and other concerts put on by various professional ensembles in Houston.
Outside of music, he enjoys working out and learning languages. He has completed the Duolingo courses for Spanish, Italian, French, and German. And he has studied Hindi and Japanese. However, he only considers himself fluent in the invented language Esperanto. He even has a certificate. (Yes, he knows this is probably the nerdiest thing that anyone has ever heard.)
Registration Fee and Payment Methods
Registration Fee:
There is a $25 non-refundable participation fee for each student. Lunch and t-shirts are provided for directors and students. Music directors will receive an invoice leading up to the festival.
Payment Methods:
Prior to day of the event
Your school or district may send a check to the following address:
UW-Superior Music Department
PO Box 2000
Superior, WI 54880
On-site registration
If students are paying individually, we ask that each school pays as a group in one transaction at the registration table. You may also pay with a check or cash directly from your school or district the day of the event.
Please make checks out to UW-Superior Music.