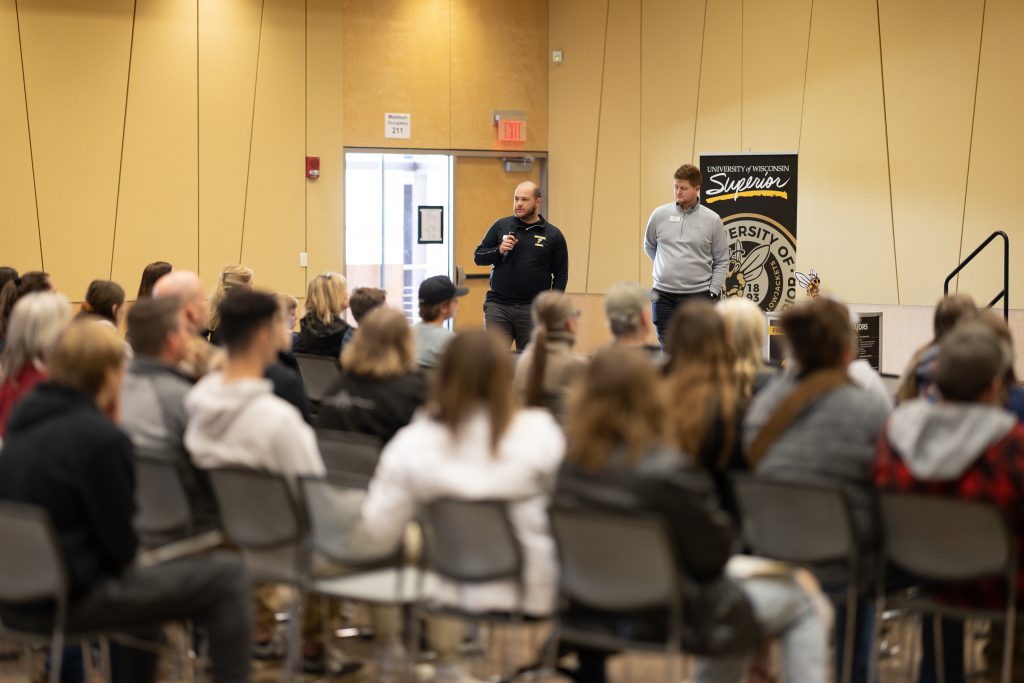 Find Your Superior
Get the full UW-Superior student experience when you join us for our Preview Days Events! Whether you're just starting to think about your college search journey or considering transferring to University of Wisconsin Superior, these events are perfect to help you find your superior! Join us for an:
Engaging admissions presentation
Student-led campus tours
Meet and greet with our incredible faculty
Get a sneak peek of our amazing campus, including must-see spots like the Yellowjacket Union, the Marcovich Wellness Center, along with some of our academic buildings. All the while, your student tour guide is available to give the insider perspective of Student Life at University of Wisconsin Superior!
Meet with an Admissions Representative
In addition to the tour, we'll line up a meeting with one of our friendly, knowledgeable admissions representatives who are excited to answer any questions you have about the:
Anything else campus-related on your mind
Connect with an Athletic Coach
Interested in playing sports? Meet with one of our Athletic Coaches to learn about being a Student-Athlete, along with all the fun activities happening at our athletic center, Marcovich Wellness Center! Just let us know you want to meet a coach when you sign up for Preview Days.
Schedule a Meeting with Offices on Campus
There's a lineup of people eager to meet you and chat about all the incredible opportunities waiting for you at UW-Superior! Learn about your major of interest, support, and services available to you when you select to meet with any of the following offices:
Financial Aid
Faculty from Major of Interest
Office of Intercultural Student Success
Disability Services
TRIO Programs (Student Support Services, McNair)
LGBTQ2+ Support Services
Veteran Student Support and Benefits