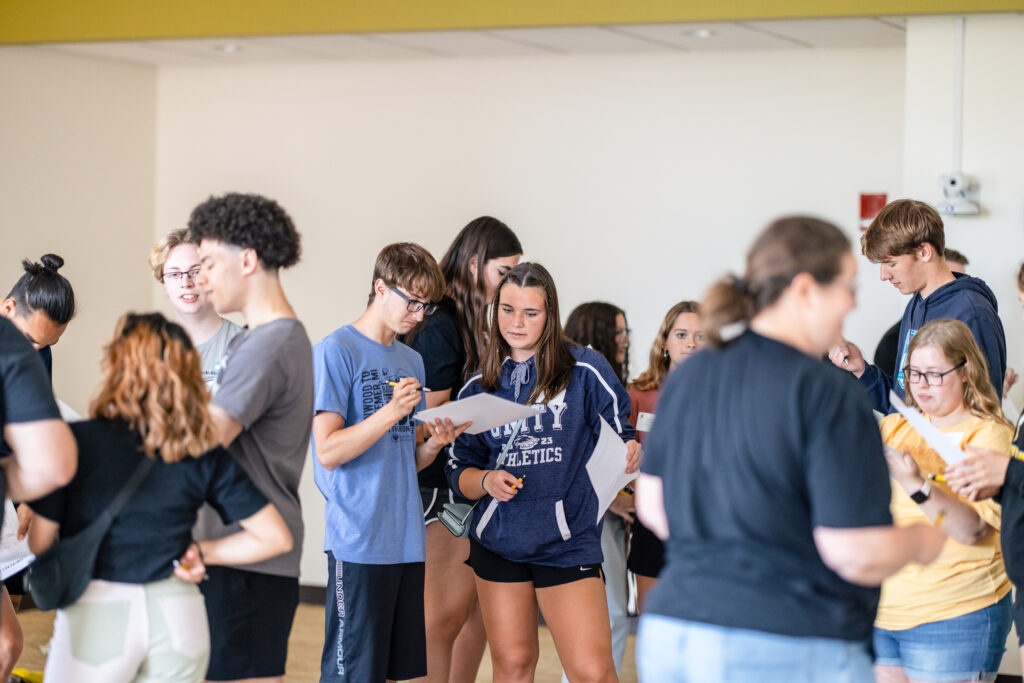 SOAR: Summer Orientation Advisement and Registration
UW-Superior is planning to offer in-person orientation events for 2024. There will be one session each day from 9am-1pm on the following days: April 26, June 7, June 14, July 12, July 22, Aug. 2, or Aug. 12. If you live outside of Wisconsin or Minnesota, please ask our admissions office about a virtual option. Students must attend one orientation event.
Important Note: Each session will have a capacity of 35 students plus guests.
What to expect from SOAR:
Our SOAR events will include both sessions for students and for family members. Students will learn about an array of campus resources, connect with many people including incoming classmates, and register for fall classes with their advisor. Parents and family members will also attend a variety of sessions, including one-on-one financial aid appointments.
Dates & Registration:
The available 2024 SOAR dates are listed below. Click the "Register for SOAR" button to select your preferred date and register.
2024 SOAR Dates:
Friday, April 26
Friday, June 7
Friday, June 14
Friday, July 12
Monday, July 22
Friday, August 2
Monday, August 12
Virtual option TBA for students who live outside of Wisconsin or Minnesota and would prefer a virtual option.
What to consider before selecting your SOAR date:
Make sure that you bring along parents or family members. Family members are encouraged to attend! We know they are a big part of this process and we want them to feel at ease. We will have certain content geared towards family members in attendance. We also know that students may have family members in multiple households.
Are placement exams required? We will keep students posted regarding any necessary placement exams. We are presently waiting on the UW-System's determination of an online placement exam that students can take in advance at their convenience. We will be sure to keep you in the loop on this.
Dual enrollment, PSEO, Early College Credit, or other college level credits make a big difference for advisors. Make sure that you send an official transcript from your college before SOAR (your high school transcript doesn't count for college credit). If you still have classes in progress, email an unofficial copy of your college transcript to your admissions counselor in advance.
Attendance for the full program is required.
Is there anything I need to do in advance? Not at this time. We will keep you informed with further details to help you feel prepared. Please don't hesitate to contact us in advance if you have any questions!