Prepare for your Future Career
Through internships, you are able to explore potential career paths and specialties, build career-ready professional competencies and transferable skills, and apply classroom theories and principles in real-world situations—all while gaining vital, high-impact experience in your desired career field.
Internships also allow you to build and expand your professional network by connecting with and working alongside professionals in the field. Regardless of a chosen major or intended career field, internships can play a pivotal role in a student's career development and future job search success.
An internship may be:
for academic credit or not-for-credit.
paid or unpaid.
completed in local, regional and national businesses, government agencies, and non-profit organizations.
part-time during the school year and can be full-time in the summer.
a short-term, project-based assignment.
Benefits of Internships
Explore and learn about career fields from the inside
Acts as a bridge between school and the professional world
Practice communication and teamwork skills
Meet new people and practice networking skills
Provides evidence of initiative, reliability and responsibility
A valuable addition to your resume
Enhances graduate school applications
Opens the door to a potential future job offer or recommendation
Types of Internships and Next Steps
Academic Credit Internships
Some majors/academic programs require students to complete internships, however, students in all majors may request to complete an internship for academic credit. An academic internship is a partnership between the student, employer and the University of Wisconsin-Superior. Academic internships must be designed to provide a structured learning experience and be completed under the supervision of a professional in the field of study/industry through the internship host site. To receive academic credit, beyond their on-site internship activities, a student has additional academic work such as writing, research, classroom meetings, and/or presentations. Applicable tuition and fees apply.
Academic Internship Student Checklist and Steps
Meet with your advisor and/or academic department internship coordinator. They can help you determine when an internship best fits into your academic plan and help you search for an internship that is suitable for academic credit.
Use Handshake and your personal network to search for internships

Talk to your advisors and professors—they have many contacts in your field of interest.
Attend career fairs to explore potential organizations recruiting UW-Superior students for their internship programs.
If you have certain companies/organizations in mind, follow them on Handshake and reach out to them (LinkedIn is a great option!) to ask about internship opportunities.

Working with your advisor and upon approval, register for internship credits for the semester you plan to intern and complete all required processes, including the completion of the PASS Agreement Request Form.. This form needs to be submitted before you begin your internship and protects you and community partners from any risk and liability that could arise while they are working with one another.
Not-for-Credit Internships
Students may also complete internships without seeking academic credit. Not-for-credit internships are facilitated directly between the student and the employer and don't necessarily incorporate the structured support and embedded learning components required of academic internships. They are like other part-time jobs or volunteer opportunities outside of the university. Students and employers may still post and apply for these not-for-credit internships in Handshake.
Micro-Internships are short-term, paid, project-based assignments similar to those given to new hires or interns. Participating in micro-internships helps students develop new skills, explore career options and network with companies and professionals in their field. They look good on a resume, too! Micro-internships are open to all UW-Superior students and alumni.
Benefits of Micro-Internships
Work on paid projects that only require a short time commitment (5 – 40 hours within a week to a month)
Explore different career paths and work on interesting assignments
Develop and hone specific, transferrable career skills; practice communication and teamwork skills and other career competencies
Work with diverse companies and people
Helps you decide on the right career field
Learn about a career field from the inside
Work alongside other professionals and demonstrate abilities to potential employers by providing evidence of initiative, reliability and responsibility
Create a bridge between school and the professional world while applying what has been learned in the classroom
Add valuable experience to resumes and enhance applications to future jobs and/or graduate school
Opens the door to mentorship opportunities and can lead to job offers
How to Search and Apply for Micro-Internships
Visit https://info.parkerdewey.com/uwsuperior, click on the green "Create a Free Account" button and create your account.
Once you have your Parker Dewey account created, login to view "Opportunities" in the left column to start searching for projects that interest you adding filters if you like.
"View Details" about the position, including the time requirement, payment amount and other information. If you are interested, click on "Apply for this position."
Complete a few short questions and submit your application. If the company is interested in hiring you, they will contact you.
Payment is processed through Parker Dewey. If you are hired, they will share what is needed in order for you to receive payment.
Upon completion of your micro-internship, you will receive an evaluation from the company that posted your project. Use this to understand what you did well and where you can improve.
There is no limit to how many micro-internships you can apply for; however, be sure you can complete the micro-internship based on your schedule and other commitments.
International students: You need to be approved for employment as an international student. Please contact the Office of Intercultural Student Success for more information.
When to Apply for Internships
Internships can be posted at any time throughout the year. However, it's common for employers to post internship opportunities that will start the following semester so it's good to plan ahead and start searching for an internship early.
| | |
| --- | --- |
| If you want to start your internship in … | Then you should start your search in … |
| Fall Semester (September-December) | Spring |
| Spring Semester (January/February-May) | Fall |
| Summer (May-August) | Fall or Spring |
We're here to help!
As part of the Link Center, Career Services can assist students in exploring, searching for and making the most of their internship experience and has numerous resources for students to use throughout the process.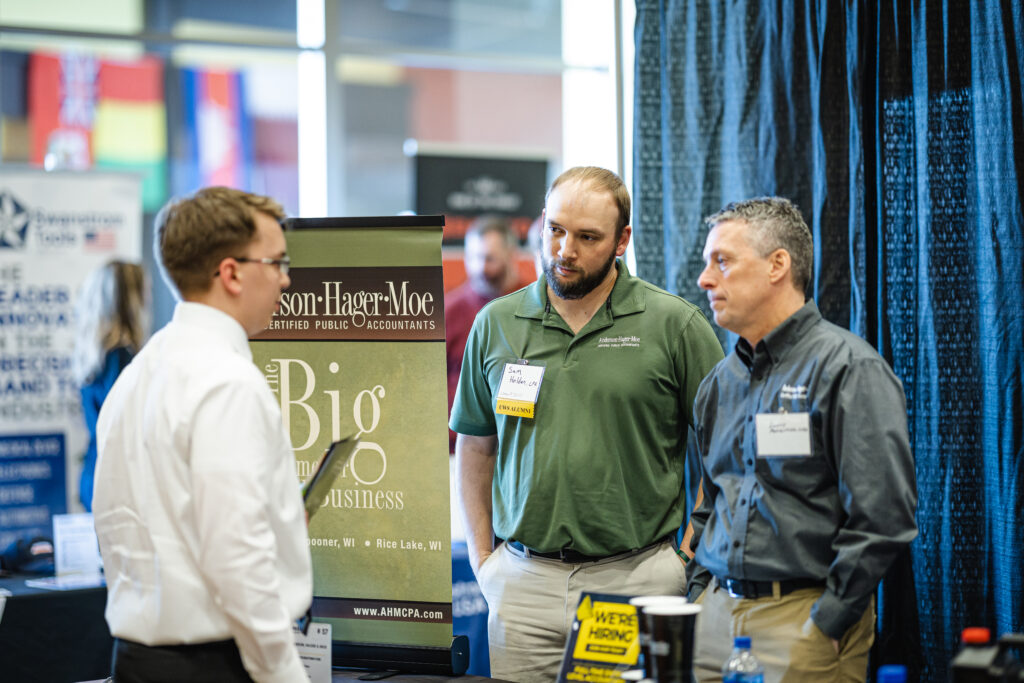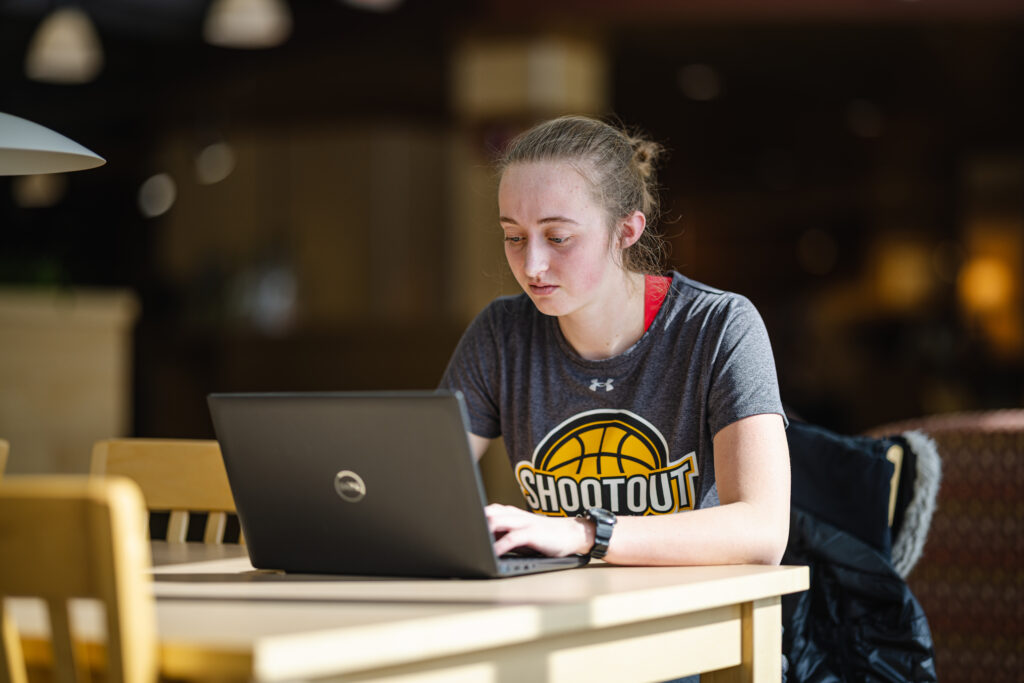 Have a great internship? Let us know!
Whether it's for credit, not-for-credit, micro-internship or other jobs, we love to hear how Yellowjackets are taking those steps into their career.
Make the Most of Your Internship Experience
Learn as much as you can about the organization and the profession.
Keep a weekly journal of your experiences (i.e. activities and projects).
Become familiar with all technology and software used.
Concentrate on developing professional skills and traits (i.e. teamwork, punctuality, dependability).
Don't be afraid to ask lots of questions – soak in all the information you can.
Understand that some general office work is most likely part of the job (as it is with every job).
Work diligently and stay on track with deadlines.
Actively look for things to do and ask for more projects and responsibilities. Taking initiative will prepare you for better opportunities and higher-level positions in the future.
NETWORK! Build bridges with professionals in your future career field. They may be able to help you in your current position or lead to connections for future opportunities.
In many cases, internships can lead to job offers. According to the National Association of Colleges and Employers (NACE) in 2021, 66.4% of interns convert into professional hires.
Employers
Build your internship program with UW-Superior
Partner with UW-Superior to build your organization's internship program to recruit and develop career-ready students while expanding your talent pipeline. Visit our employer resources page for more information.