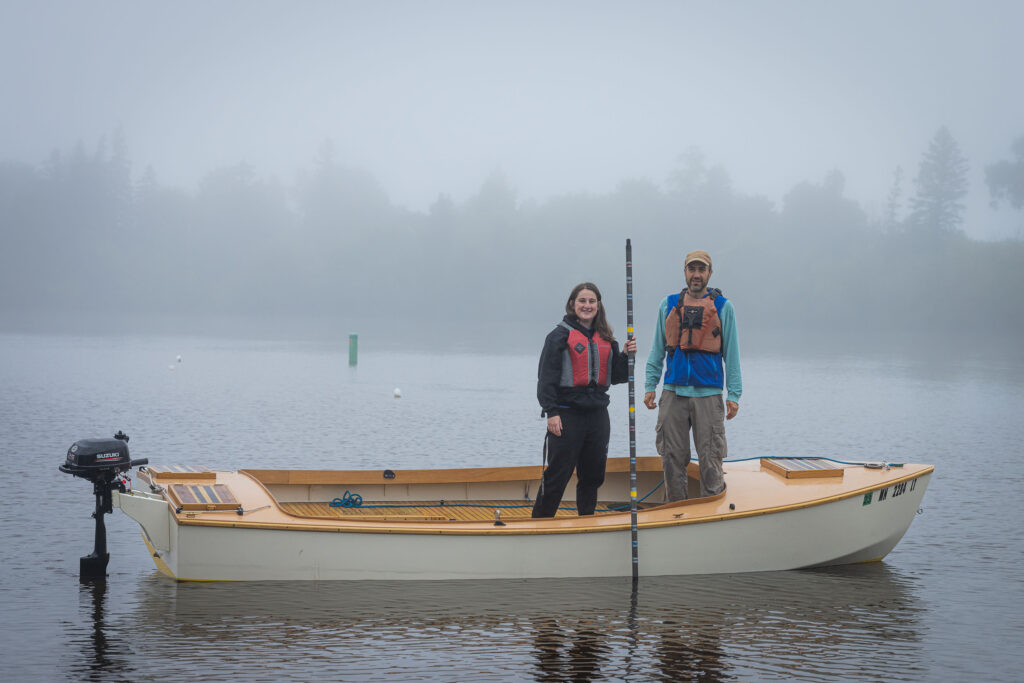 Natural Sciences Department
The Natural Sciences Department includes multidisciplinary programs in biology, chemistry, physics, geology, geography and geographic information systems (GIS). The curriculum focuses on using scientific inquiry as a way of knowing and applying scientific knowledge to societal issues of local, regional, and global importance.
Through a recent partnership with the University of Minnesota-Duluth, the department has added a dual degree in Chemistry and Chemical Engineering program, in which students start at UW-Superior and seamlessly transition to the University of Minnesota-Duluth to complete their degree.
Faculty members have diverse teaching and research experiences that afford students research opportunities in the field and laboratory. Areas of specialty include microplastics research, geological and environmental research, honeybee preservation and ecology research, and more. These opportunities are often only found at much larger R1 universities, but at UW-Superior students can pursue their own original research or join studies being conducted by professors in a small, supportive environment – the ideal setting to prepare for graduate study and careers in the natural sciences field.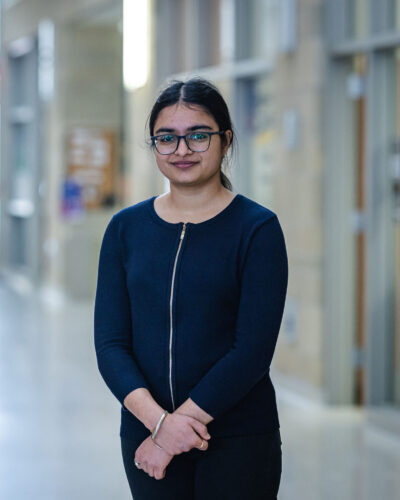 While researching colleges, I came across UW-Superior. I wanted to attend a university with a smaller campus, where I could get involved with everyone. I've found so many opportunities here that will help me succeed in my career.
Mannat Dhaliwal,
Biochemistry, Pre-Medicine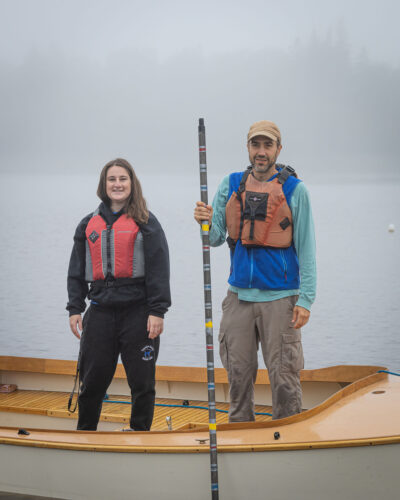 At UWS, small class sizes were nice to have opportunities to work with professors either for extra help or to participate in a research project. I would not have had the same experiences at a large university.
Chelsea Sobtzak,
Environmental Science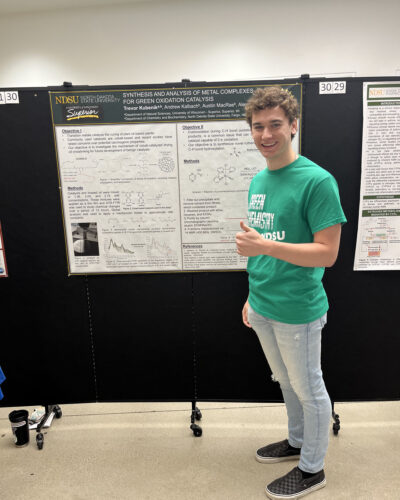 I have had the privilege of working with several faculty members on various research projects, which have been very rewarding in guiding my future career plans. Small class sizes make it easy to get to know your professors in a way that would be difficult at larger universities.
Trevor Kubenik,
Chemistry
Involvement Opportunities
Students in the Natural Sciences Department have abundant opportunities to conduct original undergraduate research under the mentorship of faculty and staff. Experiential learning is woven into the curriculum from the first semester to the last. Students can also choose to participate in the Summer Undergraduate Research Program, which provides a unique opportunity for undergraduate students to spend the summer working on a research or scholarly project with the support of a faculty or staff mentor. Students submit proposals for either a developmental project or a fellowship.
One of the crowning jewels of the university is the Lake Superior Research Institute, which conducts environmental research and provides services that directly benefit the people, industries, and natural resources of the Upper Midwest, the Great Lakes Region, and beyond. The LSRI provides non-traditional learning and applied research opportunities for undergraduate students and fosters environmental education and outreach in the Twin Ports and surrounding communities.
The LSRI has employed nearly 600 undergraduate students and provided research experiences for countless other students at UW-Superior. Many of the students who have participated in research projects have gone on to pursue post-graduate education or careers in the sciences.
Laboratories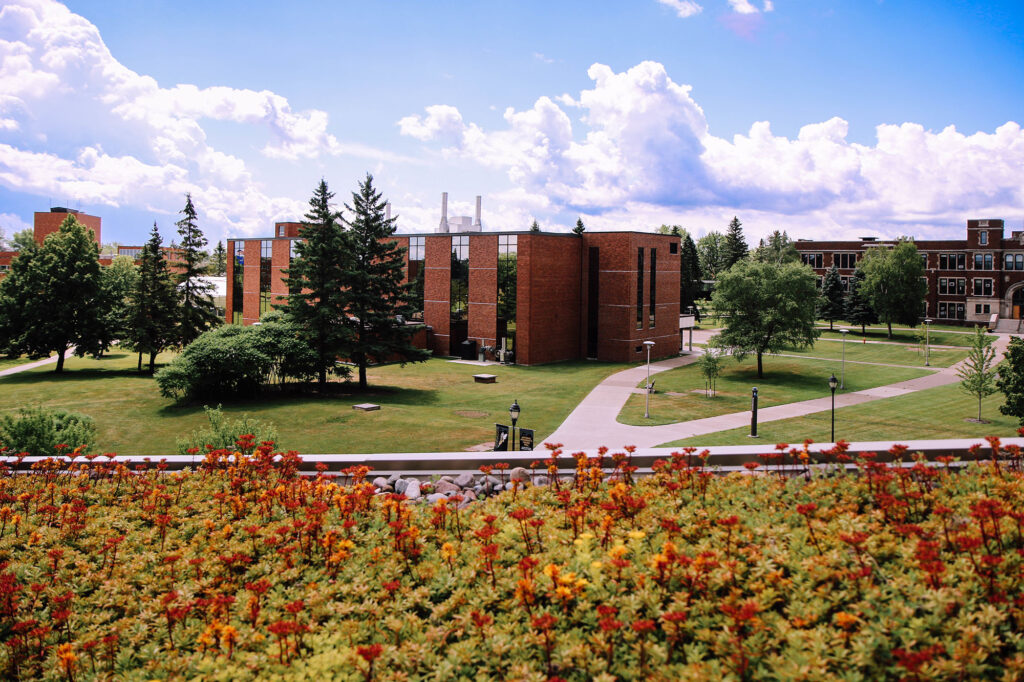 Barstow Hall Science Building houses laboratories that include modern equipment to give students the tools needed to learn laboratory techniques, conduct research and prepare for future careers. These include nuclear magnetic resonance, infrared spectroscopy, laser optics and biotechnology instrumentation. Lake Superior Research Institute laboratories are also located within the building, providing students with employment and internship opportunities.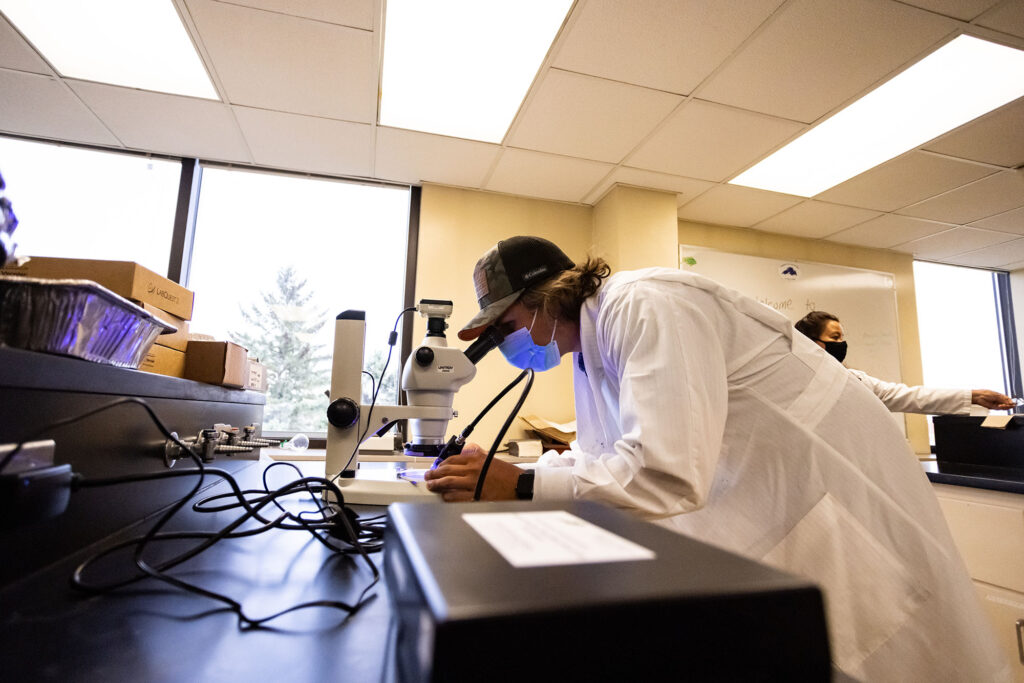 Telescope Observatory
At the top of Barstow Hall, a telescope observatory provides students and community members the opportunity to study astronomy and cosmology.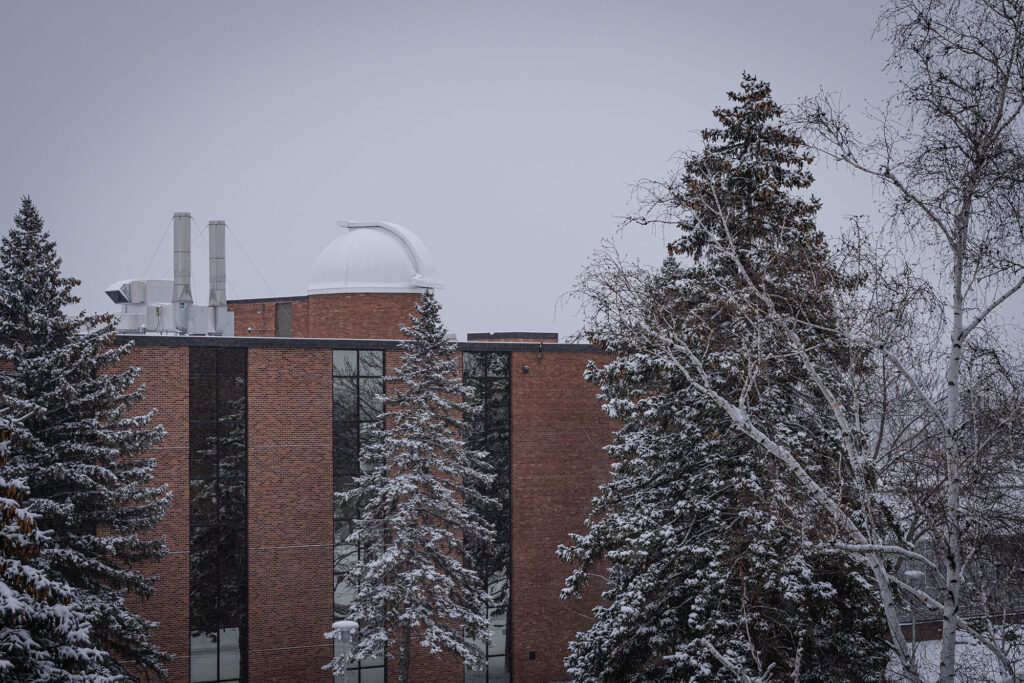 Oexemann Greenhouse
The Oexemann Greenhouse invites students and visitors to enjoy tropical and subtropical plants throughout the year. The greenhouse manager always has time to visit with students and visitors. For biology majors interested in plants, the Oexemann Greenhouse is a must stop on your tour. Tours can be arranged by calling the Science Office at 715-394-8322.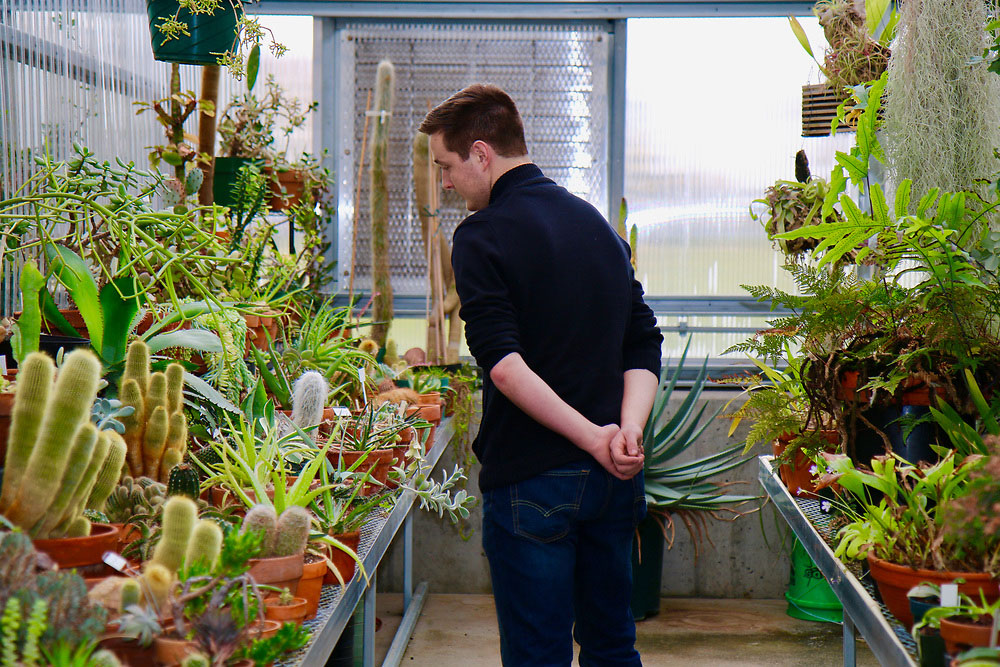 Lake Superior Research Institute Floating Classroom
Construction is underway for a state-of-the-art catamaran designed with a hybrid engine that will be an important addition for research and educational programs. The vessel will enable the LSRI to continue and expand freshwater research initiatives, as well as provide opportunities for students and community members to connect with Lake Superior.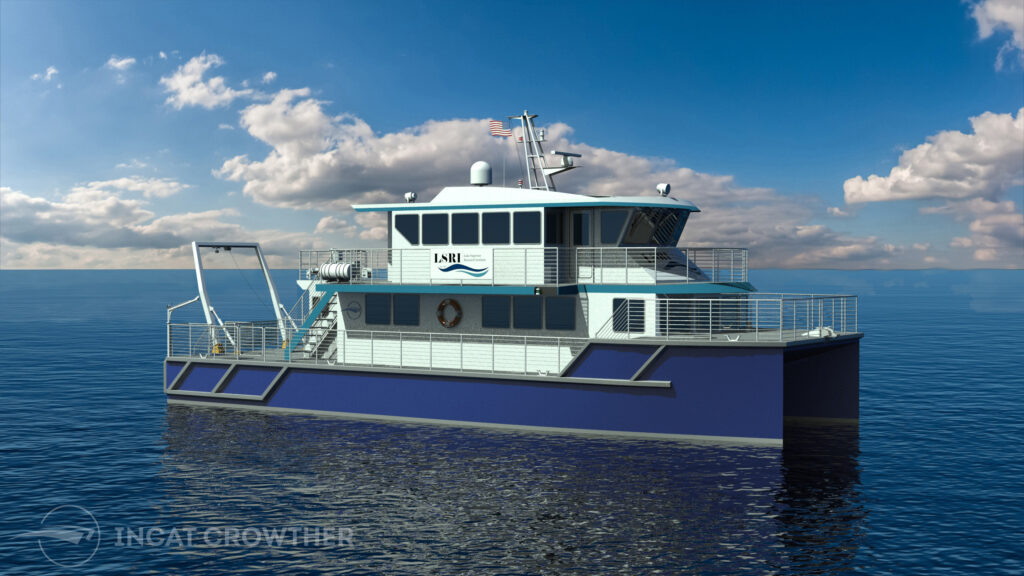 Honeybee Apiary
UW-Superior is home to the Urban Honey Bee Project and an apiary with over half a million bees. Under the leadership of Dr. Edward Burkett, students interested in studying the bees and conducting research begin by taking an introductory course called Honey Bee Biology and Scientific Beekeeping, in which they learn principles of beekeeping and bee biology. If interested, they then have the opportunity to continue their studies through research and work in the apiary. They also join Burkett in providing information about beekeeping and honey bee preservation to the broader community.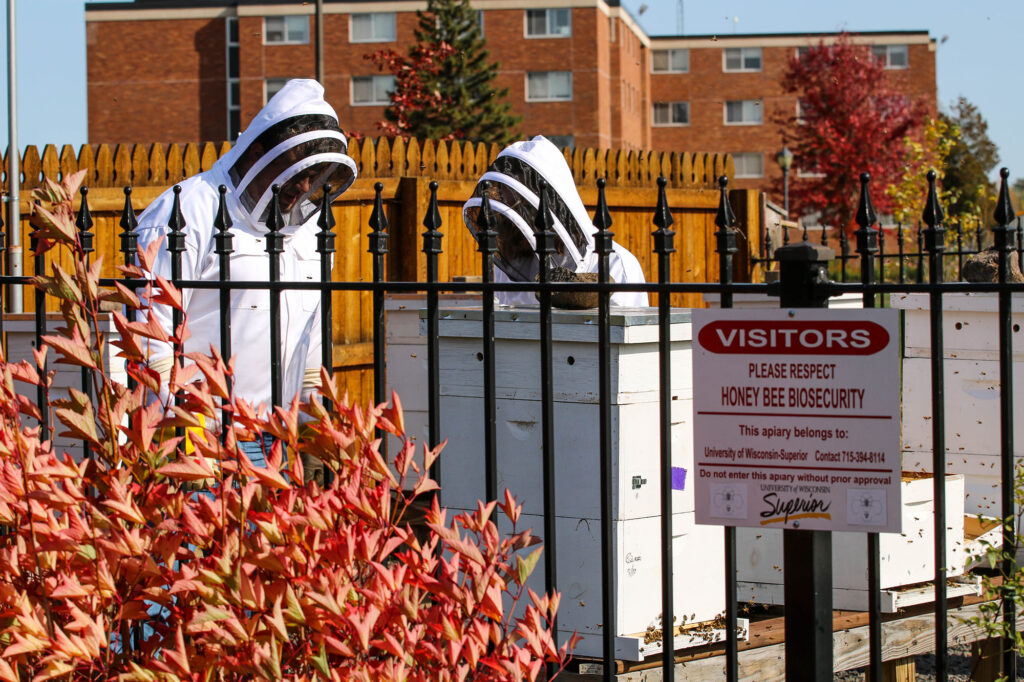 Meet the Department