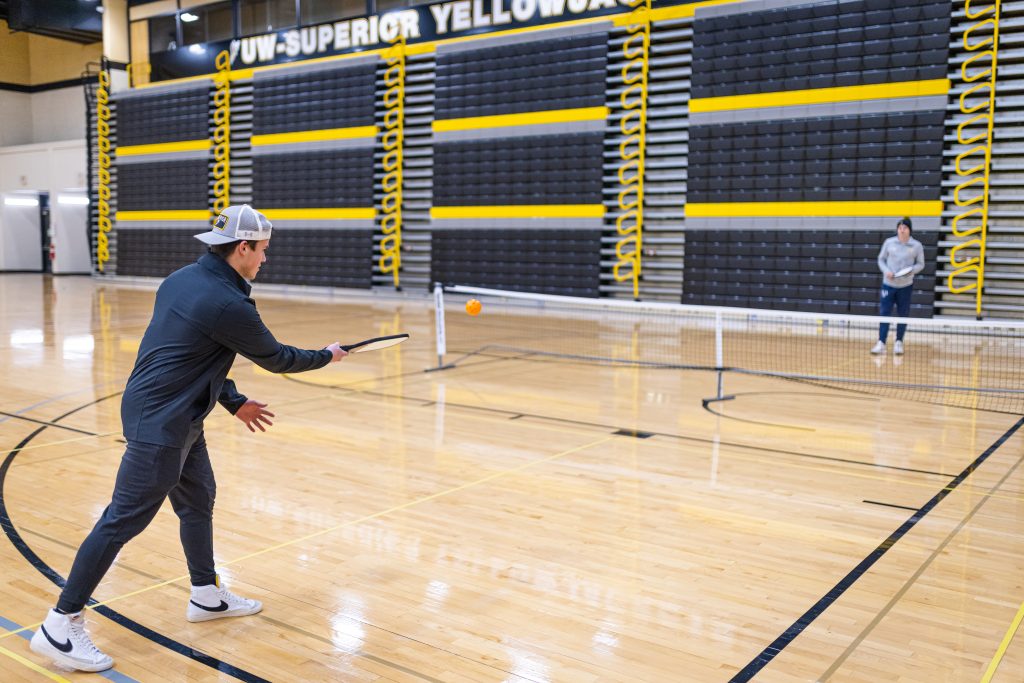 Play On!
Sport Clubs are competitive teams that compete in their specific sport against other colleges and universities at the club (non-NCAA) level. Sport Clubs are registered student organizations established by students who are motivated by a common interest to participate in a specific sport. Sport Clubs are formed to provide an opportunity for members to learn new skills and engage in competition.
Interested in joining a Sport Club? Want to develop your skills in a specific sport or activity? The UW-Superior Sport Clubs Program offers sport activities and extramural competition for all interested students and members of the campus community. Through the Sport Clubs Program, students participate in a wide variety of physical and athletic activities, contributing to the development of leadership skills. Student-formed, developed and led, Sport Clubs work with the Recreation Program Manager to promote student engagement.
For information, contact Sean Monnier at smonnier@uwsuper.edu.