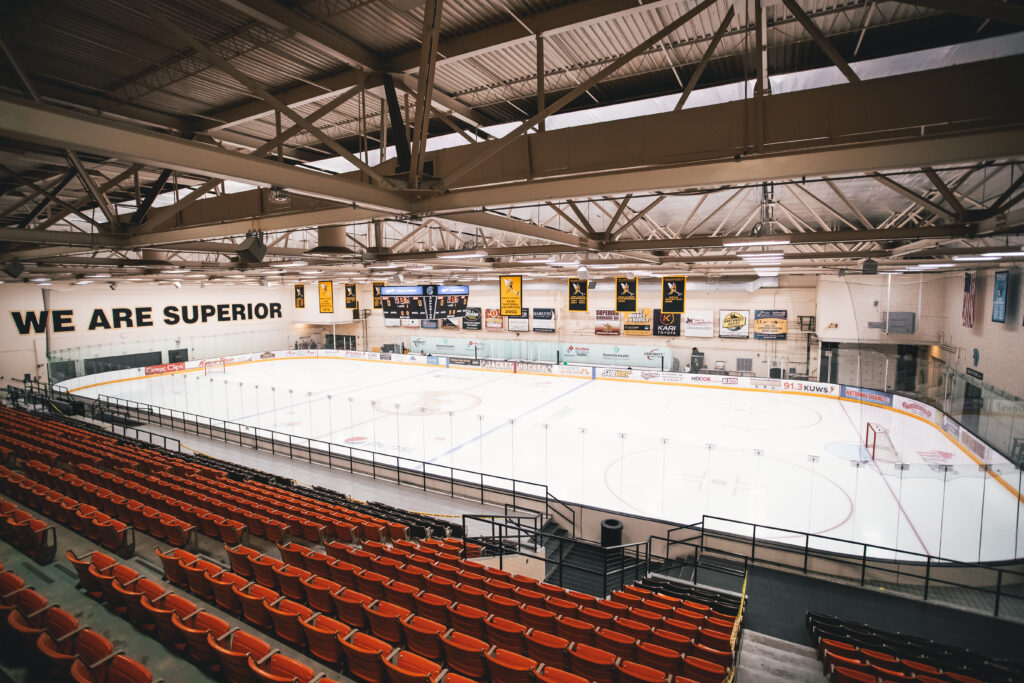 Open Skate
UW-Superior invites the entire community to join us at Wessman Arena for our Open Skate sessions. They cost $5 for anyone 5 and over; children under 5 skate for free. We also have ice skates available for rent at $3 per pair.
The employees of the arena will try to always have the ice resurfaced before Open Skate, but this may not always be possible. The arena features music for you to listen to as you skate. We ask for your help in making Open Skate an enjoyable experience for all who attend. Please treat everyone with respect.
As a reminder, the Open Skate hours may vary. Please check the daily ice schedule.
*Admission prices may vary for special events.
Sunday Open Skate
Sunday Open Skate hours are typically from 12:30 p.m. – 2:30 p.m. but can vary.
Please see our schedule on the calendar or ice rental pages.

Rates
General Admission – $5
Children 5 and Under – FREE
UWS students – FREE [with valid UWS ID]
Group Rate: $3.50 [Reservation one week in advance, 15+]
Skate rentals – $3 per pair
Ice scooters are available for individuals learning to skate.