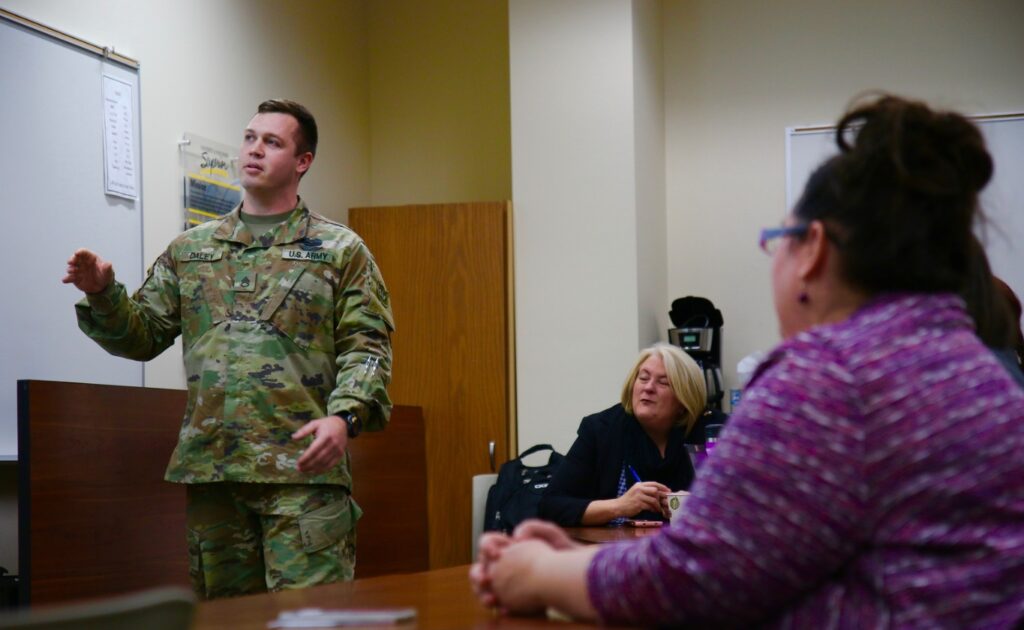 Supporting Veteran/Military Students
UW-Superior strives to make your transition from veteran/military service to student as easy as possible so you can focus on your education. Our faculty and staff understand this can be a difficult process, so we try to accommodate each student on an individual basis.
Priority class registration is given to all veterans and active service members each semester to ensure you get into the classes you need.
How to Enroll at UW-Superior
We've outlined the steps you need to take to apply to UW-Superior. Once you are admitted, complete the veteran student checklist and attend an orientation session, then you are able to register for classes through E-Hive.
UW-Superior also offers child care subsidies to help you offset childcare costs.
Success Net
Success Net is a peer-to-peer leadership program for veteran and nontraditional students and their families. Success Net will pair you with a fellow veteran/nontraditional student who knows the ropes (the campus, community, services, events, how to get connected and more.) Your coach can serve as your go-to resource as you start your academic career at UW-Superior.
We're Here to Help
If you have any questions for the Veteran and Nontraditional Student Center team, don't hesitate to contact us.