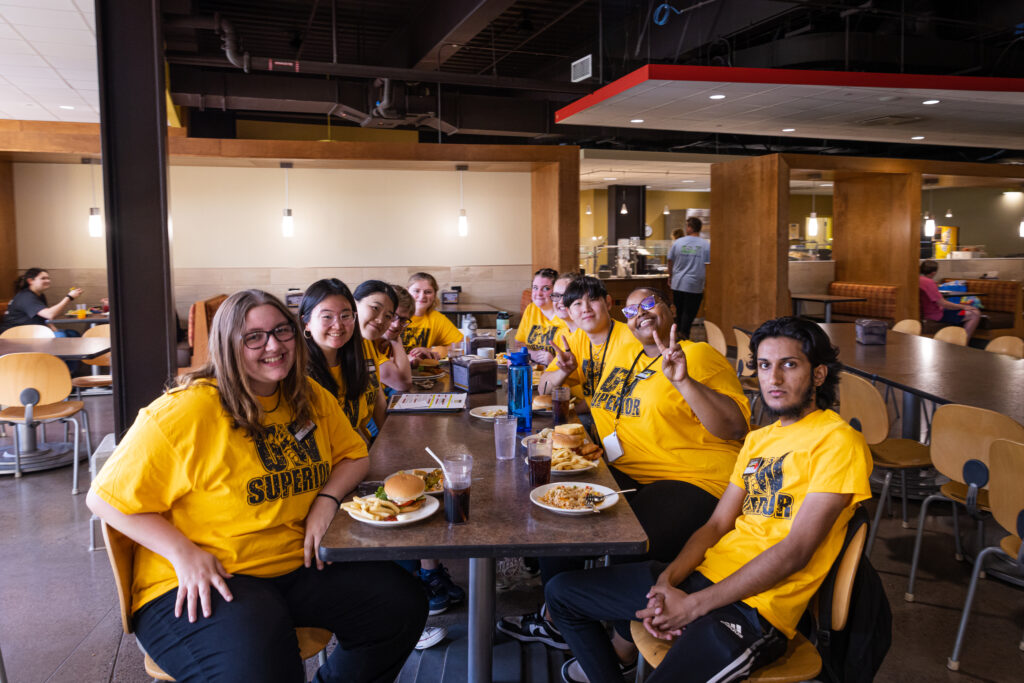 Interested in learning more about becoming a staff member for Residence Life?
Student Positions
The Hall Manager (HM) serves as the overall supervisor to each one of our three residence halls. They are the primary supervisors to the Assistant Hall Managers (AHM) and RAs. They jointly supervise the ARCs with the Assistant Director of Residence Life and the Desk Staff with the Assistant Hall Manager. Hall Managers oversee all facilities issues, behavioral and conduct concerns, programming and event planning, and budgets. Hall Managers are typically upperclassman students with one to two years of work experience in Campus Life positions.
Assistant Hall Managers (AHM) supervise the hall desk operations and programming in the halls. With the aid of the HM, they co-supervise the RAs and ARCs in their day-to-day roles. AHMs typically are upperclassman students with one year of experience in a Campus Life position.
Resident Assistants (RAs) are the student staff on your floor that you will know best. These people are trained to help you transition to the university environment, as well as succeed academically. They are the "go to" people for you in the halls when it comes to social, personal, or behavioral needs. They plan regular programs and activities on your floor, and also participate in overnight duty in the hall to keep it safe. They have at least one year of on-campus living experience.
Academic Resource Coordinator
Academic Resource Coordinators (ARC) are student staff who are trained specifically to work with their peers on academic and educational issues. ARCs live in your hall and serve as a helper for building academic skills like time management, study skills, dealing with test anxiety, resume writing, etc. While they are NOT tutors, they can help connect you with our in-hall tutoring services. ARCs are typically students who have one year of experience living in the halls.
Desk Staff are students who work in the afternoons and evenings at our hall desks. They can help answer questions for you, rent out equipment and games, and help you redeem your study bucks for food items. Desk Staff are any students that live in the halls.
Throughout the year, you will also see several other student staff in the halls functioning as student custodians, student maintenance staff, summer staff, summer staff supervisors, winter staff and academic tutors.
There are also four professional staff members that work in Residence Life: the Director, the Assistant Director, the ResNet Coordinator, and the Program Assistant.
All student staff positions are academic year-long positions. We typically begin our application and interview process mid-January and conclude hiring in April. Training occurs in August and January. All student staff positions require a 2.50 semester GPA and 2.75 cumulative GPA. Visit Handshake for a list of available positions and information about the application process.