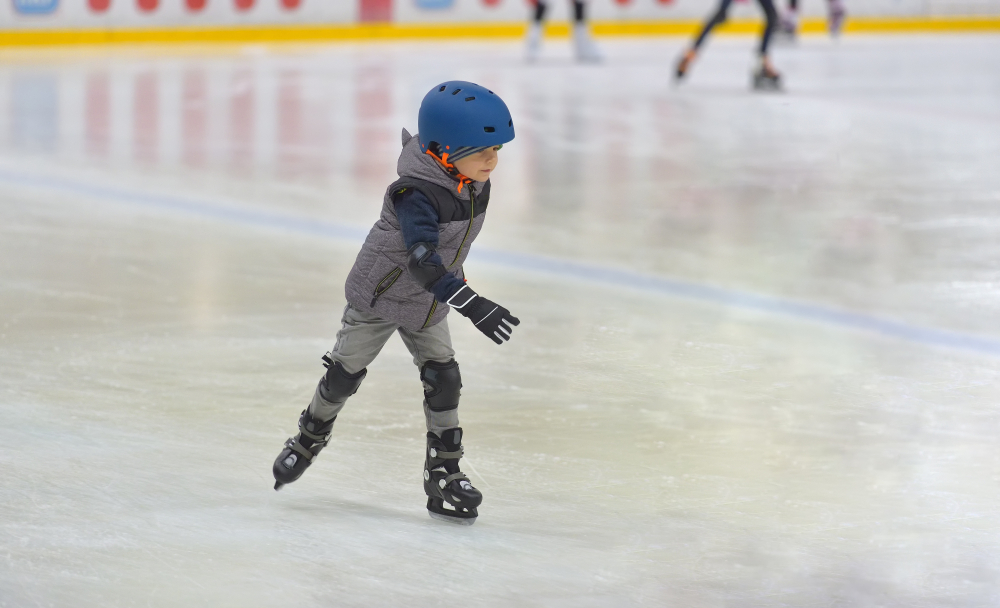 Have Your Birthday Party at Wessman
Celebrate your birthday with family and friends while enjoying an afternoon of skating at Wessman Arena.
Price – $200 (for up to 10 children). Skate rentals are available for an additional fee.
Includes one hour of ice and two hours in the Yellowjacket Lounge for gifts and snacks.
For additional information, please call 715-394-8361
Please view our calendar for availability before requesting a time to rent a space. Our rental request form will not inform you if a time you've selected is already filled.

Ice Rentals, Concerts, Tradeshows and Festivals
Wessman Arena is also a great venue for other ice rentals, as well as concerts, tradeshows and festivals.