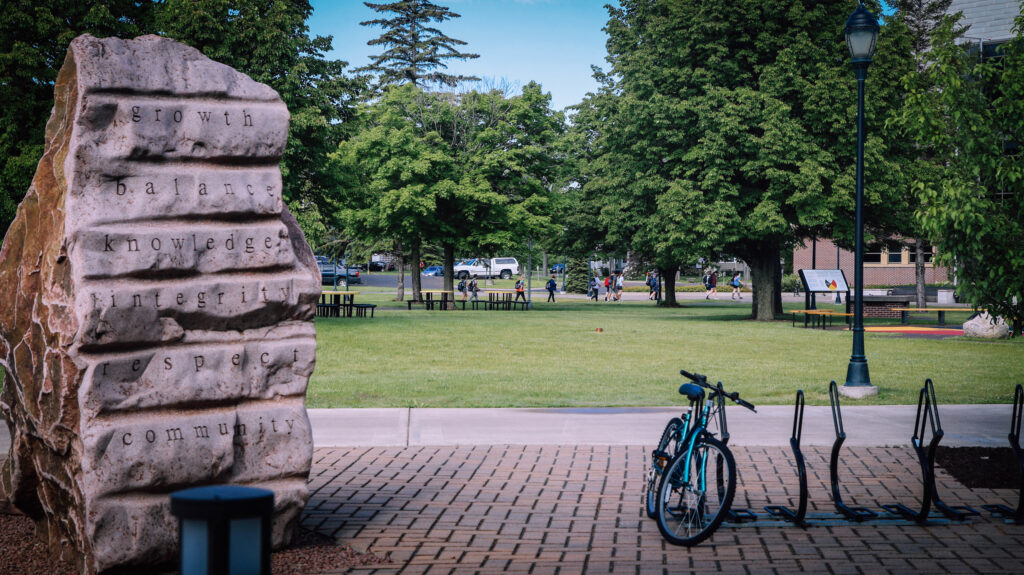 Register Your Bike
Have you registered your bicycle? This improves your changes of having your bike returned to you if it's lost or stolen. You can register your bicycle for free with the University Police Department from 7:30 a.m. to 4:30 p.m Monday through Friday at the Public Safety Building at 606 Belknap St.
What does it mean to have my bicycle registered?
A digital photograph of your bicycle will be taken
All useful information will be recorded and entered into a bicycle registration database for our use only
You will receive a bicycle registration sticker to place on your bicycle on the support bar directly below your seat
If your bicycle is lost or stolen, file a report with the UW-Superior University Police Department immediately
Your registration information will be shared with other local law enforcement agencies in an effort to recover your bicycle
If You Sell Your Bike
If you sell or give your bike to someone else, notify the University Police Department and we will update the contact information on your registration.
Bicycle Theft Prevention Tips
Lock up your bike on a bicycle rack on campus.
Don't use trees or sign posts to lock up your bike.
A "D"-type lock is the strongest and most difficult to cut.
Cable and chain-type locks are not recommended. They are easy to cut.
Remember to lock your bicycle.
Skateboards, Roller Blades and BMX Bikes on Campus
Skateboards, roller skates, roller blades, in-line skates, or any similar wheeled devices may not be ridden on university lands as per UWS Chapter 18.10(8) – Play Vehicles ($200.50 Fine Amount).
The City of Superior has a skate park built for users of skateboards, roller blades, and BMX bikes to ride or practice tricks. This skate park is located at the intersection of North 28th St. and Hammond Avenue.