Recognizing Exceptional Yellowjackets
The University of Wisconsin-Superior Alumni Association is proud to recognize outstanding, notable and accomplished alumni and friends of UW-Superior.
The Alumni Association presents the following honors:
How to Submit a Nomination
Alumni Association Awards Nomination Process
Each year, the UW-Superior Alumni Association honors outstanding alumni, faculty, staff and community members. They represent, through their personal and professional accomplishments, the lasting value of the University and the Alumni Association. The awards are presented in the fall.
Nominations should be submitted no later than July 15 for guaranteed review. However, nominations will be accepted at any time of the year.
Nominations can be submitted by email to: alumni@uwsuper.edu
Or by mail to:
UW-Superior Alumni Association
PO Box 2000
Old Main 237
Superior, WI 54880
Athletic Hall of Fame Nomination Process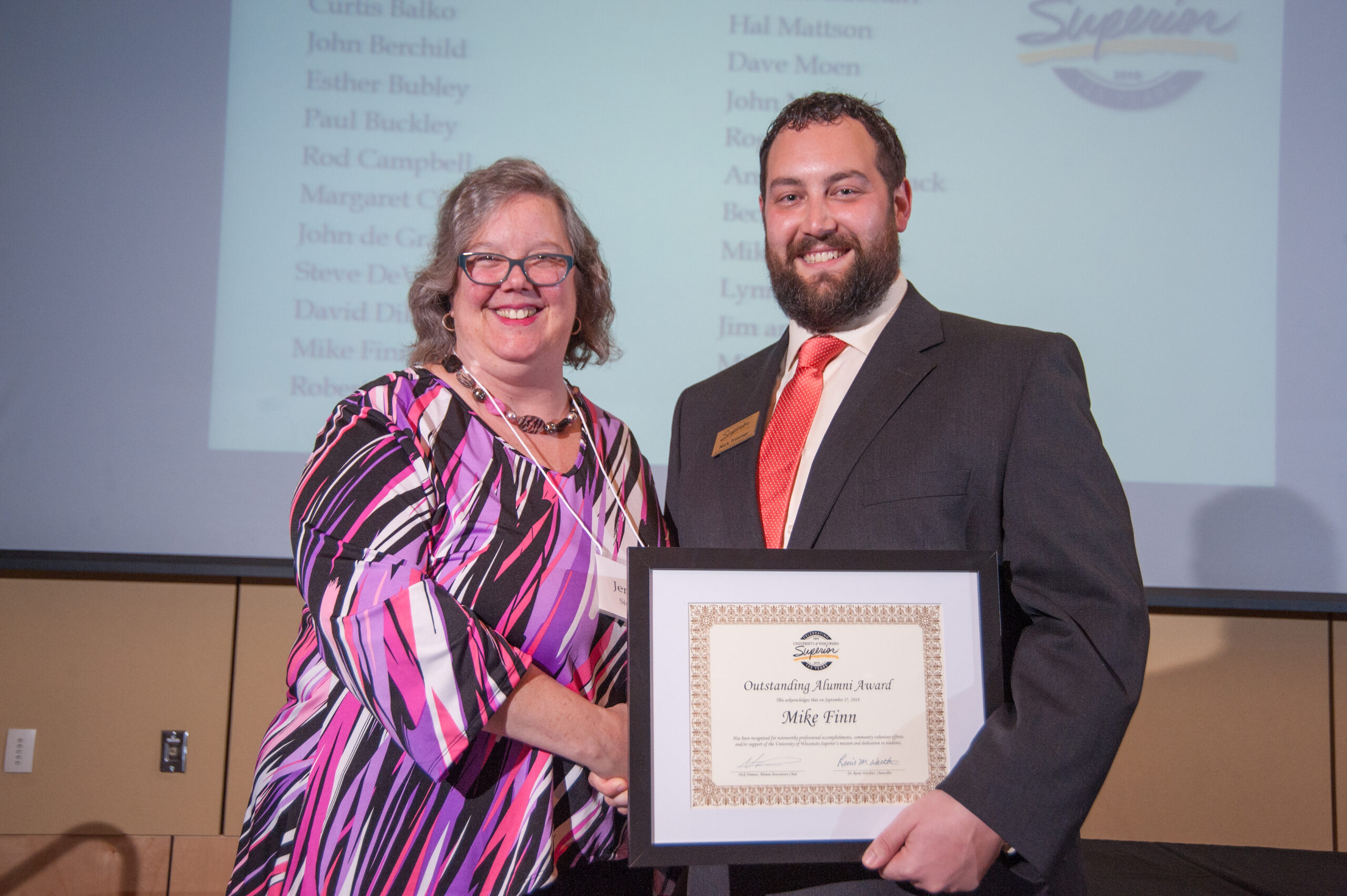 Alumni Association Awardees
See previous recipients of our alumni awards.
Outstanding Alumni Honorees
See who has been recognized for their accomplishments.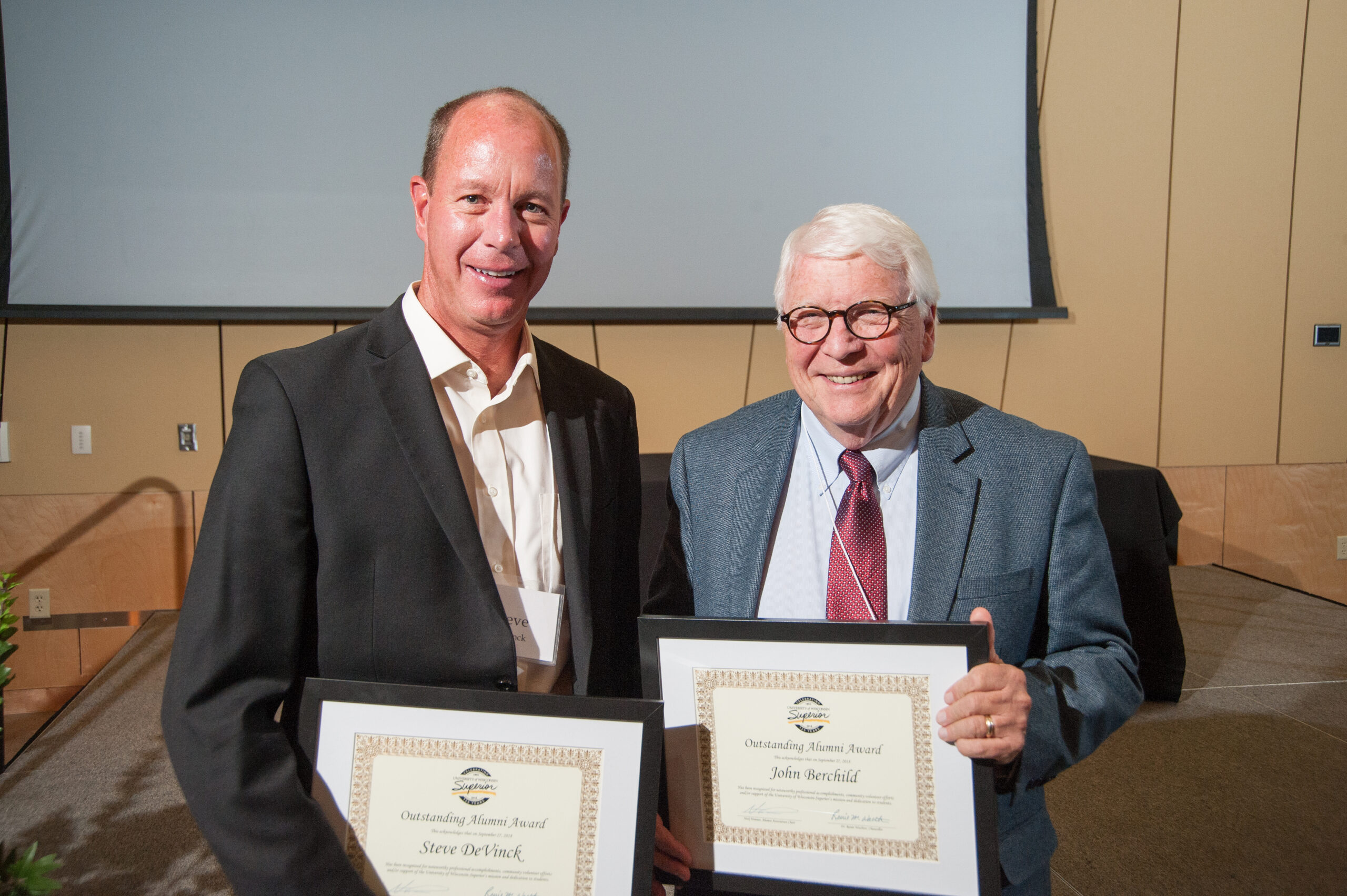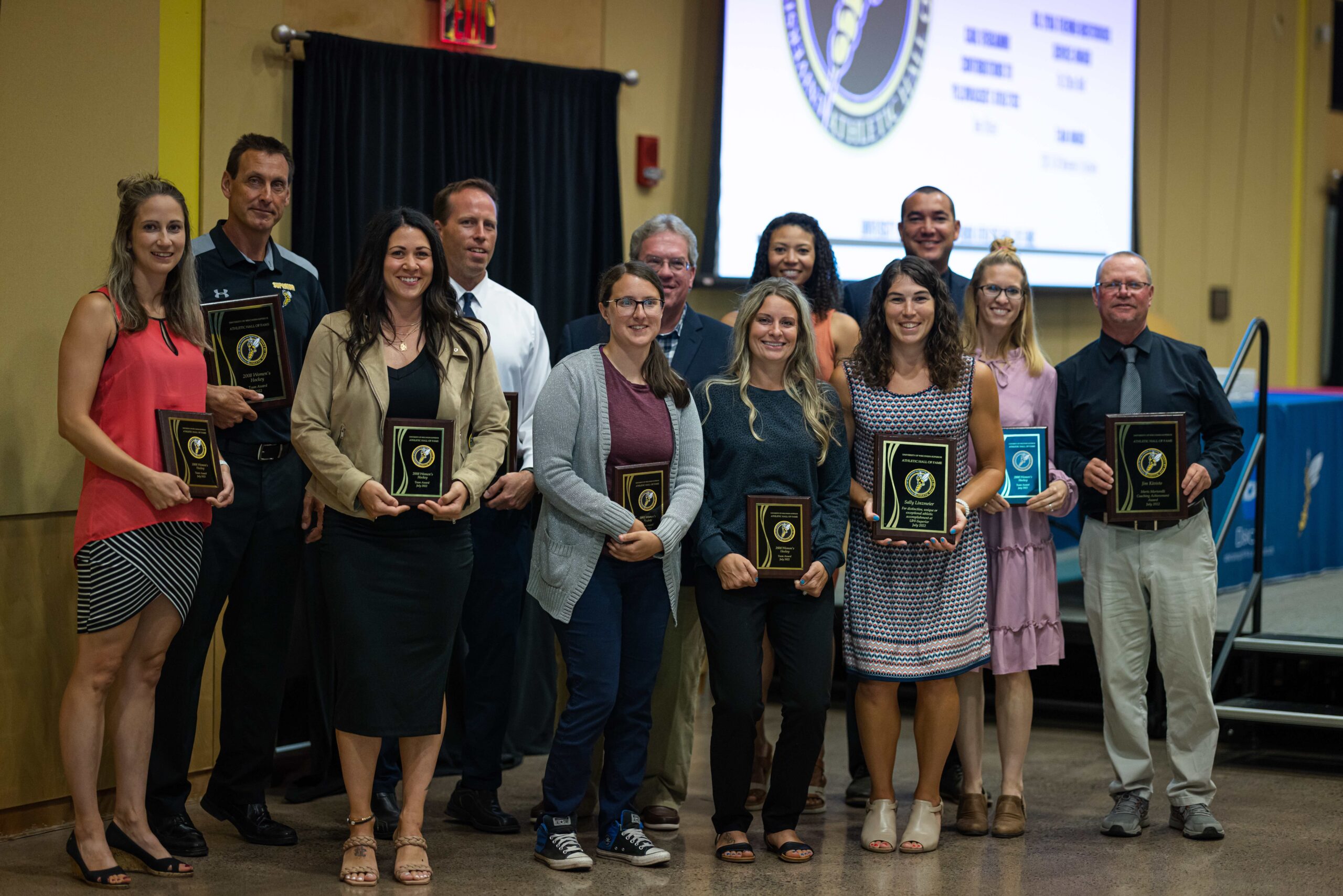 Athletic Hall of Fame Inductees
See individuals and teams who have been recognized.