Celebrating the Best of UW-Superior
In 1993, during the university's 100th year, the UW-Superior Alumni Association compiled a list of 100 Outstanding Alumni. In honor of the university's 125th Anniversary celebration, the Alumni Association named an additional 25 Outstanding Alumni. These alumni have been recognized for their noteworthy professional accomplishments, community volunteer efforts, and/or support of the University of Wisconsin-Superior's mission and dedication to its students.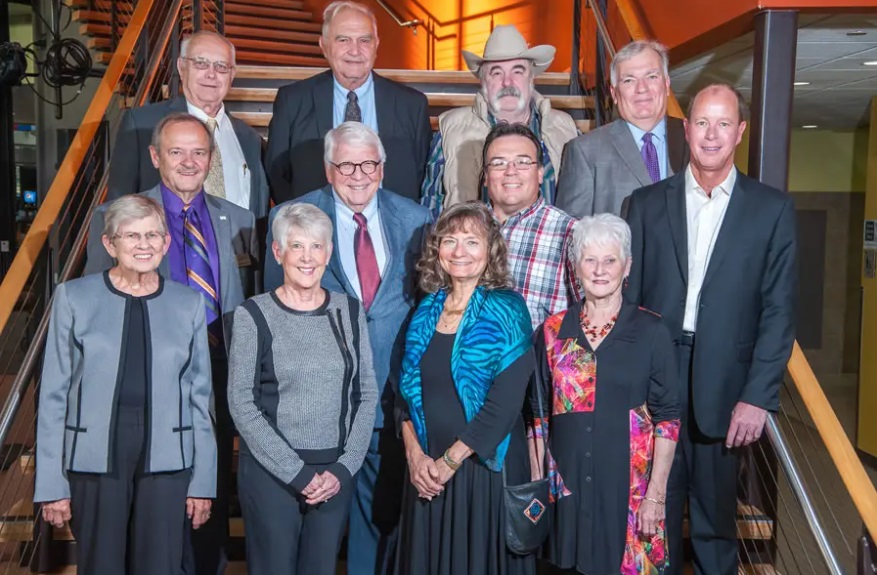 Outstanding Alumni Inductees
John "Little Bird" Anderson, Class of '62 and '66, Elementary Education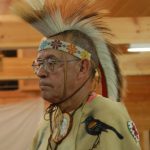 John "Little Bird" Anderson served as a tribal chair on the governing board of the Lac Courte Oreilles Band and was a primary spiritual leader for many naming ceremonies, weddings, and funerals. Active in the planning of Lac Courte Oreilles Ojibwa Community College, he also served as its first president. He directed the Native American Studies programs at the University of North Dakota, The College of St. Scholastica, and Mount Senario College, which awarded him an honorary doctorate in 2005. He also provided guidance for the UW-Superior First Nations Center. As a member of the Pipestone Singers drum group, he received the Native American Music Awards Record of the Year and regularly provided music in northern Wisconsin hospitals, nursing homes, senior centers and churches.
Sara Balbin, Class of '75 and '92, Visual Arts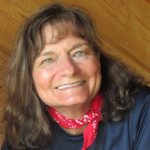 Sara Balbin graduated in 1975 with a Bachelor of Fine Arts in Visual Arts and obtained a Master of Arts degree in Art Therapy in 1992. She is northern Wisconsin's most recognized visual artist, whose large steel sculptures can be seen in numerous public places in the region. She has been commissioned by organizations and institutions including the American Birkebeiner, Cable Natural History Museum, the College of St. Scholastica, Northland College, Wisconsin DNR, with grants from the National Endowment for the Arts, Wisconsin Arts Board and other foundations. In 2014, she was the first Wisconsin artist who was selected to receive the Ada Comstock Distinguished Women Scholars Award. In her work as a painter, she has focused on a series of large portraits of elders for the Lac Courte Oreilles Tribal Governing Board. The paintings are on display in the tribal offices as well as at the Lac Courte Oreilles Ojibwa Community College. They have also been published in her book, "Spirit of the Ojibwe: Images of Lac Courte Oreilles Elders." Several organizations have been founded with her efforts, including the Lac Courte Oreilles Arts and Culture Association and the Chequamegon Fine Arts Festival. She also co-founded the Cable-Hayward Area Regional Arts Council (CHARAC) and served as its first president. Her work as an art therapist has led to the co-founding of See My Art, Inc. (SMART), a non-profit corporation supporting people with disabilities through art, where she currently serves as president.
Lt. Col. Curtis Balkto, Class of '56, Music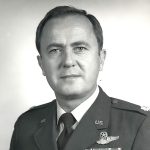 Lt. Col. Curtis Balko graduated as part of the class of 1956. He served in the United States Air Force for 25 years, logging 4,525 hours of flying time and 132 combat missions before retiring as Lieutenant Colonel In 1981. His medals and decorations include the Distinguished Flying Cross with 1 Oak Leaf Cluster, the Bronze Star, the Defense Meritorious Services Medal, the Meritorious Service Medal, the Air Medal with 8 Oak Leaf Clusters, the USAF Commendation Medal, the USAF Combat Readiness Medal with 2 Oak Leaf Clusters, the National Defense Service Medal Armed Forces Expeditionary Medal, the U.S. Vietnam Service Medal, the Armed Forces Reserve Medal, the Vietnam Campaign Medal, and the RVN Gallantry Cross with Palm. After his time with the Air Force, he worked for Loomis Armored Car Inc., which merged with Wells Fargo Armored Car, becoming the President of the Western Division of Loomis-Fargo before retiring in 1999.
John Berchild, Class of '65, History and Political Science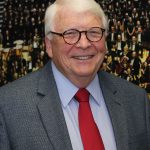 John Berchild graduated in 1965 with a Bachelor of Science degree in History and Political Science. He served with the United States Navy in Vietnam and left as Lieutenant Commander. He then earned his J.D. Degree (cum laude) from the University of Minnesota Law School and is a retired partner of the law firm Sheppard, Mullin, Richter and Hampton in California. He was a member of the UW-Superior Foundation Board for nine years and was president for two years. He is the current chairman of the Board of Directors for the Duluth-Superior Symphony Association. He also serves on the Development Committee for Cathedral of Christ the King and the Membership Committee and Bylaws Committee at the Kitchi Gammi Club in Duluth. He has been married for over 51 years to Kathy Darst-Berchild (also a UW-Superior alum) has one son, Christopher, a grandson, Tycho, and a granddaughter on the way.
Esther Bubley, Visual Arts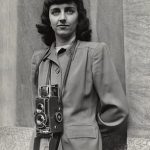 Esther Bubley attended UWS from 1937-1939. She was one of America's most recognized freelance photographers from the early 1940s to the late 1960s. She worked with well-known photographers of the era such as Gordon Parks and Edward Steichen, who included her work in his traveling exhibition, "The Family of Man", which is considered to be the finest project of his career. Her work appeared in magazines such as Life, Ladies Home Journal, and numerous other publications. After she attended the Superior State Teachers College for two years, she went on to attend the Minneapolis School of Art (now the Minneapolis College of Art and Design) which awarded her an honorary doctorate.
Paul Buckley, Class of '76, Accounting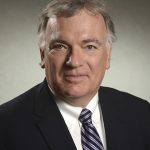 Paul Buckley graduated in 1976 with a Bachelor of Science degree in Accounting. He has worked for Morgan Stanley since 1986 and is currently First Vice President, a Financial Advisor and Branch Manager. He has also served on numerous community boards and organizations, including the Duluth Superior Area Community Foundation, the Duluth Yacht Club, the Boy Scouts of America-Voyageur's Area Council, and the Lake Superior Marine Museum Association. He received the Ed and Betty Kossak Service Award from the UW-Superior Alumni Association in 2010. He and his wife, Vikki, have also established an annual scholarship with the UW-Superior Foundation.
"I am honored to be included in the Outstanding Alumni recognition of the 125th anniversary. UWS is a great asset to our region and my education here prepared me for a lifetime of learning. My UWS years also introduced me to lifelong friends whom I treasure. Thank you."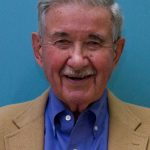 Rod Campbell attended UWS from 1942-1943. He was the president of Campbell Lumber for many years and continued to work for the company even after selling the business to his employees. Serving in the Army during WWII, he was awarded the Bronze Star medal and two Purple Hearts. An active member of the Superior community, he belonged to many civic organizations such as the Richard I. Bong Veterans Historical Center, the American Legion, the Disabled American Vets, Military Order of the Purple Heart, the Douglas County Redevelopment Authority and was a previous chairman and director of National Bank of Commerce for over 30 years. He also served on the UW-Superior Foundation board for over 40 years promoting the university to prospective students as well as personally contributing to student scholarships and other initiatives.
Margaret Culbert, Class of '70, Sociology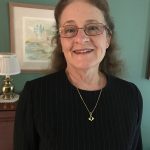 Margaret Culbert graduated in 1970 with a Bachelor of Science degree in Sociology and in 1978 with a Master of Science Degree in Guidance and Counseling for Social Agencies. Additionally, she has a Master of Science Degree in National Security Strategy from the National Defense University, National War College. She was one of the nation's top intelligence analysts on Africa, having worked as a Defense Intelligence Officer for the Defense Intelligence Agency and the broader Department of Defense Intelligence Analytical Community. She spent the greater part of her 28-year career serving in the Pentagon, where she provided a full range of analysis support on Africa for the Secretary of Defense, the Chairman of the Joint Chiefs of Staff, the National Security Council, the State Department, and Congress. She and her husband, Tom, frequently host students visiting the Washington DC and Northern Virginia area, organize alumni events and participate in the Alumni in the Classroom program while on campus. Margaret was the keynote speaker for the UW-Superior 2013 Winter Commencement and also helps organize the annual silent auction for the Holiday Ball, benefiting UW-Superior students.
"I am honored and humbled to be recognized as a UWS Outstanding Alumna and regret that I cannot be with you on this special day. UWS education has endured for a century and a quarter because of its commitment to excellence in training students—often first-generation students—to reach goals unimagined. Congratulations and celebrations are well deserved.

My education at UWS served me well as I progressed through a 28-year career with the Defense Intelligence Agency (DIA). As I prepared to retire, the DIA Deputy Director for Analysis asked me what was a major contributor to my career. I answered, my graduate degree in counseling from UWS. While subject matter expertise was critical, my UWS education in counseling provided me with the communication skills to present effectively intelligence assessments to leaders in the White House, State Department, Department of Defense, and US intelligence organizations. I also called on these skills daily to mentor, guide, and supervise analysts providing critical support for our troops in harm's way.

I would be remiss if I did not mention that it was a UWS alumnus, Tom Culbert, who was my inspiration; whose military career took me around the world, who encouraged me to attain my career goals and helped me accomplish them. The recognition I receive today is really awarded to the partnership of Tom and Margaret Culbert. Thank you again for your recognition, and I look forward to reviewing the list of awardees in the year 2043."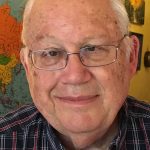 John de Graaf attended UWS from 1967-1969. He is an award-winning producer of more than 40 public television documentaries and films. Fifteen of his films have aired nationwide in primetime through PBS, including the hit special "Affluenza." His first documentary, "A Common Man's Courage," was recognized by the Corporation for Public Broadcasting as the best local public television program in the United States in 1977. He is also the author of four books that have expanded on the themes of his documentaries. A regular speaker at conferences and lecturer at universities, he most notably presents on the themes of work-life balance, environmental protection and economic equity. He has presented at more than 100 universities and conferences in the United States and abroad, taught filmmaking at the University of Washington and The Evergreen State College, and has also returned to UW-Superior to lecture on filmmaking and present samples of his documentaries.
"It's hard to express how honored—and frankly, surprised—I was to be named one of UW-Superior's Outstanding Alumni. To be right in there with Arnold Schwarzenegger—wow! I can already feel my muscles expanding! But seriously, I could never have expected this. After all, I left UWS, then WSUS, before graduation and ended up with a career—documentary filmmaking—that I never studied anywhere. But as I reflect on my time there, it's clear that those days at WSUS were truly formative for me.

One of your first 100 outstanding alums convinced me to come to WSUS. Frank Boyle was a senior then. He'd started an organization on campus called Student Youth Volunteers—a kind of service learning program before anyone had heard of the term. He brought several of his volunteers to the Bad River Reservation in Odanah, where I was working as a VISTA Volunteer. Together, he and I organized and supervised a summer VISTA Associates program for Wisconsin and Minnesota Indian reservations. We trained our volunteers at WSUS in June of 1967, and that fall I enrolled on campus instead of returning to the University of California in my home state. Of course, Frank went on to become your State Representative, and happily, we are still close friends.

It was a tumultuous time in American life and I thank my WSUS sociology instructors and other faculty and fellow students for helping me understand the hard issues facing our country in a holistic way, and for catalyzing what became a lifelong commitment to social justice, citizen activism, internationalism and environmental protection. It was an exciting time to be alive—and a time of great pain as well. I was on campus the day Martin Luther King was killed. In the student union, many students were crying, but, to be fair, some, shockingly, were cheering. I hope they have learned something in the 50 years since then.

My memories of that day on this campus are as clear as if they had happened yesterday. And though I have forgotten his name, I'll never forget the English instructor I had who made a special effort to persuade me I should do something with my writing skills. Eventually, I did, in books, films and dozens of magazine and online articles. I owe a debt to WSUS and many of its great faculty, no question about it.

And so, though half a century has passed since my student days at this university, I am grateful to be honored as an outstanding alumnus and I will always cherish my memories of this good place. I am glad to know that it continues as a liberal arts college in the University of Wisconsin system, carrying on the "Wisconsin Idea" of service and intellectual depth at a time when it has never been more needed. Thank you."


Steve DeVinck, Class of '81, Accounting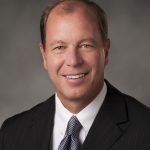 Steve DeVinck graduated in 1981 with a Bachelor of Science degree in Accounting. He served as Senior Vice President and Chief Financial Officer of ALLETE prior to retirement in 2017. Upon his retirement, ALLETE honored him with a substantial contribution to the UW-Superior Foundation, naming the Yellowjacket Union North Atrium the Steve DeVinck North Atrium. He served as President of the UW-Superior Foundation, and has been an active volunteer in several other charitable community organizations.
"UWS has been a big part of my life and has been important to many family and friends. I am both humbled and appreciative of this recognition."
David DiFrancesco, Class of '71, Visual Arts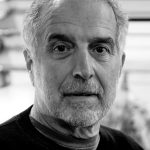 David DiFrancesco graduated in 1971 with a Bachelor of Fine Arts degree in Visual Arts. He has worked in computer graphics at the New York Institute of Technology, Lucasfilm Computer Division, and Pixar. During his time at Pixar, he was responsible for the design and development of PixarVision, the world's first laser-based film recorder and scanner system for motion pictures. He has won two Scientific and Engineering Academy Awards and holds ten patents. His lengthy resumé includes films such as Back to the Future II and III, Ghost, Toy Story, Cars, Finding Nemo and Monsters Inc. He has also established the Mr. David J. DiFrancesco Fund at UW-Superior, which supports a visiting artist program for the benefit of students as well as faculty and staff.
Mike Finn, Class of '67, Geology and Geography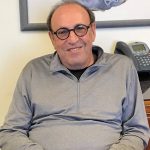 Mike Finn graduated in 1967 with a Bachelor of Science degree in Geology and Geography with a minor in Physical Education. He is responsible for the expansion and growth of Ragstock, a company that now operates 36 stores located in nine states. He, along with his brother Jeff and his sister Cindy Kanter, have endowed the William and Ruth Finn Scholarship with the UW-Superior Foundation in honor of their late parents, which is awarded to students pursuing a coaching certificate through the Health and Human Performance Department. In addition to the scholarship, he supports Yellowjacket Athletics, specifically the Men's and Women's Basketball and Hockey programs, among many others.
Robert Jansen, Class of '73, Communicating Arts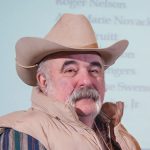 Robert Jansen graduated in 1973 with a master's degree in Communicating Arts. He has been a prominent leader in the Duluth/Superior community since the early 1980s, founding the Greater North AIDS Project, the Duluth Preservation Alliance and serving on the Duluth Human Rights Commission. He was the owner of the Main Club, a Gay Bar in Superior, from 1983-2017 and has been a member of Duluth/Superior Gay Pride for over 30 years. He has received both the Chancellor's GLBT Advancement Commission Award and the Fabulous Farewell Community Award from the University of Minnesota-Duluth. On April 17, 2010, Mayor Don Ness declared Bob Jansen Day in Duluth to recognize the release of a documentary film about his life of activism. He has also taught at Cal State University, Fresno from 1973-76 and The College of St. Scholastica from 1976-83 and is an active participant in the Communicating Arts Department at UW-Superior.
"When I was at UWS I thought it was the golden age, with the new Communicating Arts building, the remodeling of the radio station and exciting theatre. I was sorry that other students wouldn't have that experience. [However,] when I meet kids who graduated in later years, they felt they were in the golden years in their program. I realized each generation found their own gold with their own special experiences at UWS."
Ernest Korpela, Class of '59, English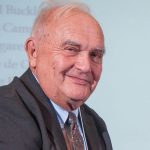 Ernest Korpela graduated in 1959 with a Bachelor of Arts degree in English. During his career, he has served as Superintendent of three Wisconsin school districts: Solon Springs, South Shore and Washburn. In 1968 he was elected to the Assembly District for Bayfield, Ashland, and Price Counties for two terms where he served on the Joint Committee on Finance. At the Cooperative Education Service Agency 12 (CESA 12) he played a key role in forming the partnership between UW-Superior, WITC, CESA 12, and the Superior Schools that resulted in the creation of NWECS ITV (interactive television) system, which continues to serve its partners as a resource for sharing courses at a distance. He has most recently been active in guiding the creation of the Swenson Forest Preserve in Cornucopia, Wisconsin, working with the Bayfield Regional Conservancy and UW-Superior Alumni Brent and Cheri (Swenson) Surowiec as well as the Town of Bell acquisition of Lake Superior/Siskiwit River beachfront.
Patricia Luostari, Class of '60, English and Communicating Arts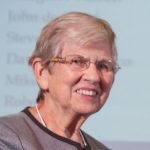 Patricia Luostari graduated in 1960 with a Bachelor of Arts degree in English and Communicating Arts. She served for 51 years as a high school English teacher and leader of the Northwestern High School drama program, retiring in 2017. In 2010, the School District of Maple recognized her service by naming its new auditorium the Patricia Luostari Theater for the Performing Arts. In 2014, she was inducted into the Wisconsin 4-H Hall of Fame in recognition of her 35 years of service at the local and state levels as well as for her service as Fair Superintendent. She and her husband, Larry, have been hosts to several international exchange students, with their former students sharing their experiences at the Luostari Farm across the globe. During her career, she has supervised numerous student teachers and produced several student actors who have gone on to perform on the UW-Superior stage.
Harold "Hal" Mattson, Class of '68, Mathematics and Physics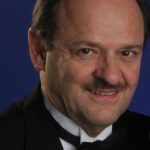 Harold (Hal) Mattson graduated in 1968 with Bachelor of Science degrees in Mathematics and Physics with honors in Mathematics and admission to Sigma Pi Sigma (Physics Honor Society). He has held many executive leadership positions in the fields of software development, marketing, mergers and acquisitions, and management. He was installed as Exalted Ruler of the Mission Viejo Saddleback Valley Elk's Lodge No. 2444 for the fraternal year 2007-2008, the equivalent of CEO of the local chapter. He received their Distinguished All-American Lodge and Citizenship awards, among many others. Currently an AARP Foundation's Tax-Aide local coordinator for the Mission Viejo, California area, he is very generous with the time he spends volunteering. At UW-Superior he has purchased the naming rights to the Archives Room when the JDH Library was being renovated, 12 Super Donor Periodic Table elements in honor of his family members, high school math teachers, and the Fraternal Order of Eagles in support of Chemistry Scholarships, and most recently, he endowed a scholarship in his and his mother's name. He was selected in the first group for the Chemistry and Physics Hall of fame and currently serves on the Foundation Board of Directors.
"For the selection as one of 125 Outstanding Alumni of the University of Wisconsin-Superior (UWS), a big thank you goes out to my UWS professors, associate professors and instructors. Also, thanks to my fraternal grandmother Ellen Esther Johnson Mattson (Superior Normal School 1898), my other family members, grade school and high school teachers, UWS Advancement staff and the UWS chancellor. I feel my education (also an MBA from UW Milwaukee, Dale Carnegie training and continuing self-education) has been the greatest contributor to any successes I have achieved in my life on planet earth."
Dave Moen, Class of '69, Accounting and Business Administration Management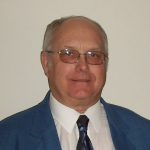 Dave Moen graduated in 1969 with Bachelor of Science degrees in Accounting and Business Administration Management. A community volunteer, he has given his time and talents in many ways. Since retirement in December 2006, he has volunteered over 1,000 hours annually. In 2000, he and his wife, Terrie, joined the Burnsville Lions Club, part of Lions Clubs International (LCI) and he was elected as a District Governor in 2007. He served six years on the Board of Directors of the Minnesota Lions Vision Foundation (MLVF), including three years as Board Chair, and is the first person in its 60-year history asked to come back and serve as the Chair of a $20 million fundraising effort to build a Lions Eye Institute at the University of Minnesota. He has also served on the UW-Superior Alumni Association Board of Directors and continues to assist as a Twin Cities alumni representative, meeting with potential students and their parents as well as speaking to students in the classroom about his work experiences.
"It is an honor to receive an Outstanding Alumni Award for my community and volunteer efforts and I thank you for this recognition. I also want to thank my wife Terrie, who does a considerable amount of volunteer work herself, who has assisted and supported me with many of my endeavors over the years.

I have been asked many times why I volunteer and the answer is simple—because I can, it is the right thing to do, and there is an unmet need. It can also be fun, a learning experience, a great way to make new friends, provide travel opportunities, and it gives a great deal of satisfaction.

For students and anyone in the workforce, volunteering and community service is the greatest networking opportunity available. You get to meet and know people from all walks of life and careers. These are the people who someday may help you get the promotion or the job you want."
John Munson, Class of '75, History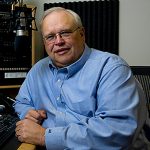 John Munson graduated in 1975 with a Bachelor of Science degree in History and in 1984 with a Master of Communicating Arts degree. He served as the Northern Regional Manager for Wisconsin Public Radio, playing a significant role in shaping the WPR we know today. He wrote a regular column in the Superior Telegram for numerous years and has chaired the Board of Lake Superior Big Top Chautauqua. Appearing in many Twin Ports theatre groups' productions, he also performed in "War of the Worlds" and "1940s Radio Hour" at UW-Superior. For 14 years he was the voice of Yellowjacket Hockey, delivering play-by-play coverage, for which he received the Carl Vergamini Award in 2005.
"I have been privileged to spend more than half of my life at UW-Superior. From that first late August day of freshman orientation in 1971, I knew that this was where I belonged. Little did I realize, as I moved into Ostrander Hall, how central a position UW-Superior would occupy in my life from then on.

I have tried, over the years, to give something back to the campus and community that gave so much to me during my days as an undergraduate and graduate student. I have, I believe, been guided by the example set for me by those members of the faculty and staff at UWS who challenged, encouraged, and helped me discover so much that shaped my future. Much of the success that I have experienced in life is attributable to the teaching and mentoring I received at UW-Superior and I feel very fortunate to have been given such wonderful opportunities to learn and grow.

What a wonderful surprise it was to discover that I had been given a place among the top 125 UW-Superior alumni. This recognition is a very gratifying, and humbling honor; one for which I am very grateful. Thank you, and GO 'JACKETS!"
Roger Nelson, Class of '72, Political Science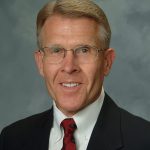 Roger Nelson graduated in 1972 with a Bachelor of Science degree in Political Science and received a master's degree from the University of Wisconsin-Madison in 1974. While attending UW-Superior he began working for Burlington Northern Railroad (BNI) in 1970, where he would go on to hold several executive management positions. In 1996, along with two former BNI executives and equity partner Goldman Sachs, he founded North American RailNet (NAR), a short-line railroad ownership and management company. He currently serves as founding Co-Chairman, President, and CEO of RailNet Logistics and has previously served as Director of the American Association of Railroad Superintendents (AARS), Executive Director of the American Short Line and Regional Railroad Association (ASLRRA), Chairman of the ASLRRA Safety Committee, Chairman of the Rail Education Advisory Board of the Tarrant County (Texas) College, and Director and President of the Denver Union Terminal Railroad. Additionally, he has been a nationally ranked master's endurance athlete and has received national recognition for his leadership roles in support of the American Heart Association and Keep America Beautiful. At UW-Superior, he has served on the Foundation Board, and along with his wife Jane, is a member of the Paul Holden Society and has sponsored scholarships for UW-Superior students since 1983.
"I am honored and humbled to receive the University of Wisconsin-Superior 25 Outstanding Alumni Award. I greatly value and appreciate this recognition. My sincere gratitude goes to the Alumni Association and its leadership for their continuing efforts to support and promote our alma mater."
Ann Marie Novack, Class of '64, Elementary Education and Elementary Vocal Music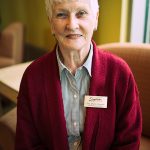 Ann Marie Novack graduated in 1964 with a Bachelor of Science degree in Elementary Education and Elementary Vocal Music. She has taught in the Superior School District for 25 years, serving on the planning team for Northern Lights Elementary School and writing a grant to support opportunities for students to enhance their musical abilities. Active in numerous community groups, including Music Clef Society, Parent Teacher Organization, Delta Kappa, the Elks Club in Superior, and Concordia Lutheran Church, she is also a member of PEO (a philanthropic education organization) where she has held various offices, including president, and been a member of a Wisconsin State PEO Committee. She has served on the UW-Superior Alumni Board of Directors since 1988 and is an Emeritus Member of the Board. She received the Alumni Association's President Award in 1997 and is the first, and only, chapter leader of the Twin Ports/Northland Alumni Chapter. She has played a key role in the Holiday Ball and Silent Auction, hosting an annual pre-ball party and serving on the committee to award scholarships with the event proceeds.
"Being a graduate of UWS has enriched my life in so many ways. My college years are memorable. The education I received fueled my development as a person and provided many career opportunities. As a retired educator, I believe in the role of education to shape one's life. Giving back to the university through various volunteer initiatives has allowed me to stay active and give back to the community I love and have lived my entire life. Thank you for this special recognition."
Becky Pruitt, Class of '65, Medical Technology and Biology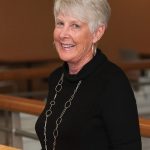 Becky Pruitt graduated in 1965 with Bachelor of Science degrees in Medical Technology and Biology. She worked as a medical technologist for several years before receiving her master's degree in Human Science with an emphasis in Consciousness Studies and Health Psychology and has since worked as a Certified Personal Life Coach. Volunteering at a wide-variety of organizations in the Phoenix area, she was involved with Arizona State University President's Community Enrichment Program and its Center for the Study of Religion and Conflict, as well as the Arizona Chapter for the Department of Peace, ASU's Center for Mindfulness and Well-Being and served on the board of the Arizona Interfaith Movement. In addition she has served on the UW-Superior Alumni Board and as the Arizona Alumni Chapter Leader. She and her husband, Doug, have funded a total of eight UW-Superior faculty and staff members over two summers to attend the Greater Good Science Center Educators Institute at Berkeley, where she currently serves on the advisory board. They have also committed to funding the Pruitt Center for Mindfulness and Well-Being at UW-Superior.
"I appreciate the opportunity that UWS provided me for an excellent education which prepared me for a profession in Medical Technology. During my college years, I also developed a thirst for learning that has served me well throughout my life. As I have become involved with UWS as an alumni over the last several years, I especially appreciate their receptivity, recognition, and commitment to the study, practice, and sharing of the principles of mindfulness and well-being. "We believe that regardless of discipline or position, we all have the opportunity to be teachers and learners of well-being." – Randy Barker."
Mike Simonson, Class of '05, Political Science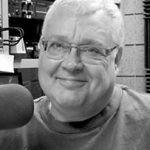 Mike Simonson graduated in 2005 with a bachelor's degree in Political Science and a minor in Communicating Arts Journalism. He has been awarded two national Edward R. Murrow Awards from the Radio-Television News Directors Association, as well as multiple Wisconsin Broadcaster Association, Associated Press, Northwest Broadcast News Association, and Press Club of Atlantic City awards. During his long career, he worked as a radio news reporter for KDAL and KQDS in Duluth, a TV news assignment editor in North Carolina, and for 25 years in the WPR Superior Bureau. Bringing many Twin Ports journalists to the UW-Superior campus to participate in his weekly "Final Edition" broadcasts, he also established the Raleigh Street Press Club, an informal association of many area news writers and broadcasters. He produced an extensive radio documentary "We're Holding Our Own", the story of the Edmund Fitzgerald, for which he won two national awards. He also created the "Radio Superior" series, producing more than 400 half-hour programs hosted by veteran area broadcasters and researched by students.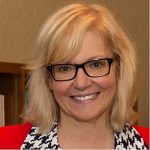 Lynn Sprangers attended UWS from 1974-1976. She was President & CEO of the Sharon Lynne Wilson Center for the Arts, retiring in December 2017. She previously served as Vice President of Community Impact at Mount Mary University in Milwaukee and also held executive roles with the Milwaukee Brewers Baseball Club and the Milwaukee County's Executive's Office. Prior to her business roles, Lynn spent nearly 20 years in broadcast journalism, where she won many awards for her work.
As she has a passion for supporting and elevating women in our community, Lynn is a member of several organizations with this mission including TEMPO and Milwaukee Women Inc. She has chaired and served on many community boards including the BMO Harris Bradley Center, United Way of Greater Milwaukee & Waukesha County, Milwaukee County War Memorial Center, Marcus Center for the Performing Arts, Milwaukee Urban League, VISIT Milwaukee, AIDS Resource Center of Wisconsin, UPAF Cabinet and the Menomonee Valley Partners. Lynn has been recognized for her work by many organizations including a TEMPO Mentor Award, Women of Influence by the Milwaukee Business Journal, Woman of the Year from Mount Mary University, YWCA of Greater Milwaukee Woman in Philanthropy Award, Friend of the Hispanic Community from the United Community Center, Thurgood Marshall Community Service Award, Amiga Award from the Hispanic Chamber of Commerce of WI and an Alumni of the Year Award from the University of Wisconsin-Stevens Point Department of Communications. Lynn attended UW-Superior from 1974-1976 and participated in an international economics program at the University of Oxford in the summer of 1998.
Lynn lives in Fox Point with her husband Mike Gousha, journalist and Distinguished Fellow at Marquette University Law School.
"I am so very grateful to UW-Superior for getting my career off to a strong start. Small class sizes and incredibly committed, gifted professors gave me an opportunity to launch a career in communications and journalism that took me to wonderful places and positions – in TV and radio news, government, Major League Baseball, higher education, and a performing arts center. I am delighted to accept an Outstanding Alum Award and return to the UWS campus where my college experience began and fond memories continue to this day."
Jim & Sue Swenson, Class of '60, Chemistry & Elementary Education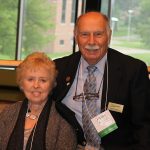 After completing military service, Jim worked for several large companies in the Twin Cities area, until founding the company Details Inc., a producer of engineering prototype circuit boards. After graduating from the University of Wisconsin-Superior in 1960 with a degree in Elementary Education, Sue went on to earn a degree from California State University in Fullerton. She served for ten years as Director of Patient Services, first at Acute Care Hospital and then at Rehabilitation Nursing Home. After selling their company they established the Swenson Family Foundation, supporting many charitable organizations, including the UW-Superior Foundation. They funded the naming rights to Swenson Hall and established the Swenson Scholars Program, which is currently in its 24th year. They have also brought the idea for Summer Undergraduate Research Fellowships to UW-Superior, funding them and many other university initiatives. Jim is an Emeritus member of the Foundation Board.
Mike Wiggins Jr., Class of '92, Criminal Justice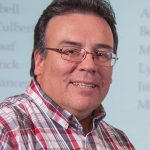 Mike Wiggins Jr. graduated in 1992 with a bachelor's degree in Criminal Justice. He is the Tribal Chairman of the Bad River Band of Lake Superior Chippewa. An avid hunter, fisherman, and harvester, he is an advocate for natural resources and environmental stewardship. He has supported tribal youth as a Home School Coordinator at Ashland High School, urging numerous students to further their education beyond high school. As the Great Lakes Indian Fish & Wildlife Commission (GLIFWC) Conservation Warden, he has protected, enforced and reinforced the continued learning of treaty-reserved rights. He has also served as a spokesperson and figurehead against mining in the Penokee Hills in Northern Wisconsin near the headwaters of the Bad River.
100 Outstanding Alumni (1993)
In celebration of the University's 100th Anniversary in 1993, the Alumni Association honored the 100 Outstanding Alumni listed below.
Helen "Missy" Adams, Class of 1952 -1961 National Teacher of the Year.
Charles F. Anderson, Class of 1903 -Dean of the University of Wisconsin College of Education.
David G. Anderson, Class of 1978 -Regional, State and Federal government and political leader, Alumni and Foundation leader.
David J. Anderson, Class of 1965 -Pharmaceutical researcher and manager with Abbott Laboratories.
Rudy Anderson, Class of 1924 -Attorney, community leader, founder of UW-Superior Foundation.
Hisao Arimura, Class of 1974 -Professor, creator of exchange programs between UW-Superior and Kobe Yamate Junior College.
Eldon W. Balko, Class of 1953 -Choir conductor, music professor at Valparaiso University.
Harris L. Balko, Class of 1954 -Choir conductor, music professor at UW-Superior.
Carol M. Erickson Banker, Class of 1975 -Science educator, Alumni leader.
Gary C. Banker, Class of 1974 – English educator, playwright, author, Alumni leader.
Jerold P. Bauch, Class of 1958 -Professor, researcher, editor at Peabody College of Vanderbilt University.
John Beecroft, Class of 1922 -Editor of the Literary Guild Book Club.
Richard I. Bong -World War II "Ace of Aces".
Andy Borg, Class of 1933 – Attorney, National VFW Commander.
Karen Brandser Boubel, Class of 1972 – Music professor, Vice President at MSU-Mankato.
Frank Boyle, Class of 1967 – Wisconsin State Representative, Superior Days in Madison founder.
Anthony V. Bukoski, Class of 1970 – Recognized author, emeritus writing professor at UW-Superior.
Oscar K. Buros, Class of 1924 – Education and psychology researcher, creator of Mental Measurements Yearbook.
Lee Ilhee Chai, Class of 1981 – International clarinet performer, professor at Pennsylvania State University. Music Director and Conductor with Cherry Symphony and Orchestra.
Dan Conway, Class of 1963 – Cross-country and track coach, multiple world and national records in master's track and field.
Darryl E. Coons, Class of 1957 – Business leader, president of Minnesota Forest Industries, Alumni leader.
Charles William Cronk, Class of 1976 – Actor and professional mime.
Charles H. Crownhart – Progressive movement leader, State Normal Schools regent.
John O. Danielson, Class of 1940 – Vice Chancellor for Administration at UW-Superior, community leader.
William M. Downs, Jr. – Business, community, and Alumni leader.
Barbara Tendrup Erickson, Class of 1968 – UW-Superior Registrar, athletics proponent, and Alumni leader.
Richard D. Erickson, Class of 1972 – Professional church musician, professor at Eastman School of Music.
Stephen B. Erickson, Class of 1970 – Broadcaster, communications professor at The College of St. Scholastica, Alumni leader.
Jack Evens, Class of 1959 – UW-Superior Athletic Hall of Fame charter inductee, award-winning Bloomington Jefferson (MN) basketball coach.
Ernest R. Fiedler, Class of 1930 – Administrator of the National Gallery of Art, Washington DC.
James M. Foote, Class of 1978 – Vice president of Canadian National Railway.
John D. Fortier, Class of 1967 – Assistant Superintendent of Public Instruction for Wisconsin, coach of award winning debate teams.
Lila Frodesen, Class of 1978 – Fashion industry executive.
Robert B. Froehlich, Class of 1969 – School superintendent, president of Wisconsin Association of School District Administrators.
Chrisanne Gates Yule, Class of 1979 – Church musician and choir director.
Elizabeth "Liz" Gray Larson, Class of 1983 – Musical theatre performer, choreographer and actor.
Bruce C. Hagen, Class of 1969 – Superior mayor, state agency administrator, governor's chief of staff.
Harold P. Hanson, Class of 1942 – Provost at Boston University and Wayne State University.
John C. Haugland, Class of 1954 – Vice Chancellor for Academic Affairs at UW-Superior, community leader.
Linda Lombard Hines, Class of 1973 – Gymnastics coach, volunteer of the year for Minnesota Special Olympics, Alumni leader.
Paul Holden – Insurance executive, community leader, founder of UW-Superior Foundation.
Mary E. Hubler, Class of 1973 – Wisconsin State Representative.
Bob Jauch – Wisconsin State Senator.
Fred E. Johnson, Class of 1975 – School superintendent.
Jean Yeakey Johnson, Class of 1944 – Music teacher, professor of music at UW-Superior, community music leader.
Kenneth R. Johnson, Class of 1968 – Surgeon, professor of surgery at the University of Arizona.
Nancy Lovkvist Johnson, Class of 1969 – Vice President of American Family Insurance, state government efficiency consultant, community leader, Foundation leader.
Glenn Karwoski, Class of 1979 – Marketing executive.
Calvin E. Kessler, Class of 1955 – President of Kessler Industries and related manufacturing companies.
Betty Lange Kossak, Class of 1951 – Educator, musician, Alumni leader.
Edward E. Kossak, Class of 1965 – Special educator, President of Superior Vocations Center, Alumni leader.
William Kremer, Class of 1968 – Chair of the Art Department at Notre Dame University.
Carol E. Landis – Science educator, archaeologist.
Max H. Lavine, Class of 1924 – Newspaper manager, community leader.
Katharine F. Lenroot, Class of 1909 – Chief of the Children's Bureau of the U.S. Department of Labor.
Joseph T. Leszcynski, Class of 1932 – Superior Parks & Recreation director, UW-Superior Athletic Hall of Fame inductee, Wisconsin Hockey Hall of Fame inductee.
R. Daniel Little, Class of 1969 – Medical researcher and professor.
Roger Lowney, Class of 1959 – Superintendent of Merrill School District, education consultant.
Gordon MacQuarrie, Class of 1922 – Outdoor columnist and author.
Thomas W. MacQuarrie, Class of 1900 – President of San Jose State Teachers College.
Patrice "Patty" Martin, Class of 1985 – Supervisor of medical laboratories in Wisconsin and Minnesota.
William J. McCoshen, Class of 1985 – Governor's state policy director, political consultant.
Charles C. McDonald, Class of 1956- US Air Force General and Commander, Air Force Logistics Command.
John M. McFaul, Class of 1968 – Financial consultant, UW-Superior Athletic Hall of Fame inductee, community leader, Alumni leader.
Frank F. McGinnis, Class of 1955 – Professor and President, California Association of Professional Music Teachers.
Edward Muelemans, Class of 1970 – Superior Catholic Schools superintendent, Alumni leader.
Douglas Moodie, Class of 1936 – Judge, state judicial leader, community leader, Alumni and Foundation leader.
Americo "Mertz" Mortorelli, Class of 1949 – Athletic director at UW-Superior, founder of and inductee of UW-Superior Athletic Hall of Fame, coach of football, track, wrestling, basketball, baseball, and golf, youth sports organizer.
Dom A. Moselle, Class of 1950 – Green Bay Packer, physical education professor and coach at UW-Superior.
Sharon L. Parish Nelson, Class of 1975 – Science educator.
Stanley A. Ostazeski, Class of 1952 – US Department of Agriculture research plant pathologist.
David F. Oviatt, Class of 1968 – Railroad professional, athletics proponent, and Alumni leader.
Connie Horyza Peterson, Class of 1970 – Colorado district judge, Foundation leader.
Donald C. Peterson, Class of 1951 – US Air Force Colonel, career-planning director at the University of Michigan College of Engineering.
George Rehnstrand, Class of 1946 – Principal with Hayward Community Schools.
Ann M. Rock, Class of 1971 Physician, professor at University of Minnesota Medical School Duluth, UW-Superior Foundation leader.
Robert C. Romans, Class of 1965 – Biology professor at Bowling Green State University.
Angus B. Rothwell, Class of 1930 – Wisconsin Superintendent of Public Instruction, executive director of Coordinating Council for Higher Education, State Universities Regent.
Raymond E. Russell – Community leader, founder of UW-Superior Foundation.
Dale H. Schaapveld, Class of 1966 – Educator, Vice President of Wisconsin Federation of Teachers.
Donald L. Schmidt, Class of 1952 – Scientist, invented the spacecraft heat shield for US space flights.
Elizabeth C. Schmidt, Class of 1980 – Nursing instructor, peace and social justice advocate.
Fritz Scholder, Class of 1957 – Internationally recognized Native American artist.
Arnold Schwarzenegger, Class of 1979 – Bodybuilding champion, actor, Governor of California.
Helga Samuelson Skogsbergh, Class of 1911 – Author of pioneer history.
Pamela Solberg-Tapper, Class of 1975 – Wellness advocate.
Brian Stuart, Class of 1968 – Member of US Army Band, Off-Broadway performer.
Doug Sutherland, Class of 1970 – Minnesota Vikings defensive tackle, veteran of three Super Bowls.
Kathryn Elizabeth Taylor, Class of 1973 – Orchestral performer, member of Borealis Wind Quintet.
Louis J. Thompson, Class of 1957 – Educator, school administrator, Superior school board leader.
Ira Tubbs – Athletic director, football innovator.
Steven J. Uchytil, Class of 1979 – Oil and gas geologist.
Jennifer L. Viets, Class of 1982 – Executive Director of ArtsConnect Chicago.
Dawn R. Mosconi Voegeli, Class of 1976 – Radiologist with Johns Hopkins Medical Center.
Anna Wallin, Class of 1908 – Rural teacher, centenarian.
Grace Walsh, Class of 1932- Professor of speech at UW-Eau Claire, coach of award winning speaking and debate teams.
Jerome F. Wartgow, Class of 1964 – President, Colorado Community College System.
E. James Whittier, Class of 1952 – Executive Vice President of Pacific Mutual Life Insurance, UW-Superior Athletic Hall of Fame inductee.
Paul L. Witkin – Attorney, community leader, UW-Superior Foundation leader.
Tony Yaworski, Class of 1935 – Art instructor for Superior Schools, UW-Madison, WITC, and muralist.