Cruise: Princes & Promenades
July 23-Aug. 4, 2024
Learn more about the beautiful Nautica – view Deck Plan.
Step into a fairytale on this 12-night cruise aboard Oceania Cruises' Nautica. From Stockholm to Dublin and everywhere in between, this trip will lead you through beautiful waters and dense forests, into towers and turrets, and behind the scenes to some of the world's storybook towns.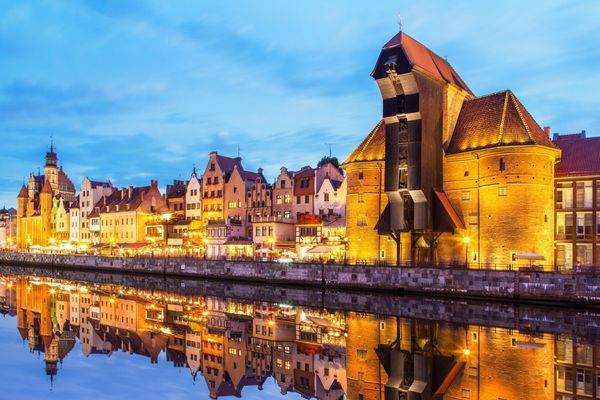 Set sail in Stockholm and make your way towards the vibrant city of Helsinki to admire its modern architecture and meander through an open-air market. Experience the captivating city of Saaremaa with its idyllic castle, pristine blue waters, and lush forests. Kayak down a calm Lithuanian river in Klaipeda. Enjoy the walkable seaside city of Gdansk as you search for gargoyles on quaint Dluga Street or admire the picturesque buildings in Old Town. Get lost in the contrasts of Berlin as you take in charming historic buildings set alongside modern architectural marvels. Enjoy the promenade running alongside the Baltic Sea in Warnemunde or hop on a historic train for a ride through the German countryside. Visit the beautiful canals and quaint narrow streets of Amsterdam before enjoying the medieval architecture and cozy town square in Bruges. Loop back to the wild and rugged landscape of Portland, England and before journey's end in Dublin, stroll through the charming coastal town of Fishguard.
July 22: Depart for Sweden
July 23: Stockholm, Sweden
July 24: Helsinki, Finland
July 25: Saarema, Estonia
July 26: Klaipeda, Lithuania
July 27: Gdansk, Poland
July 28: Berlin (Warnemunde), Germany
July 29: Berlin (Warnemunde), Germany
July 30: Kiel Canal Transit
July 31: Amsterdam, Netherlands
Aug. 1: Bruges (Zeebrugge), Belgium
Aug. 2: Portland, England
Aug. 3: Fishguard, Wales
Aug. 4: Dublin, Ireland
Price and What's Included
Prices start at $4,799 per person, double occupancy.
Price includes: round trip airfare from several major cities and your choice of: six shore excursions/beverage package/$600 shipboard credit.